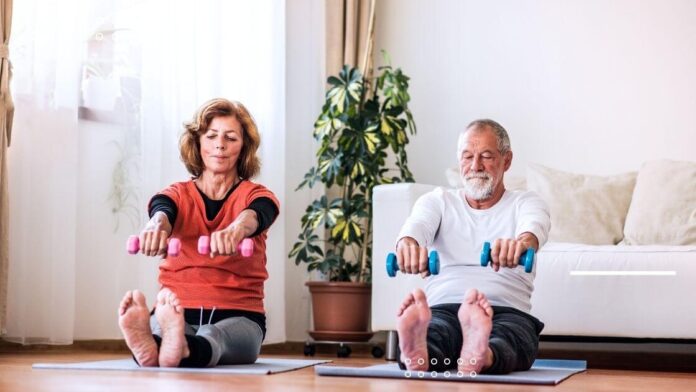 Maintaining a healthy weight is important to overall health and wellness throughout life, but weight loss can become trickier the older you get. Fortunately, there are a number of simples – and fun – approaches you can take to ensure you're staying healthy and fit. If you're on the lookout for delicious and healthy food recipes, Sultana Recipe can make it happen!
Talk to Your Doctor
Your primary care provider can help you monitor your weight as one element of your overall health. Sometimes weight gain can be tied to medications, chronic conditions, hormonal fluctuations, and inactivity. According to the U.S. Department of Health and Human Services, your physician can help you monitor your diet with the help of a nutritionist or dietitian. These specialized professionals can teach you to create meal plans around food items you enjoy while ensuring you're meeting your health and wellness goals and managing any other conditions. It's also wise to get a physical before starting a new fitness routine to make sure you're in good shape.
Find Exercise You Enjoy
For many seniors, exercising with friends makes a workout more fun than a chore. Consider taking up golf or biking, or put together a regular walking group. Swimming is another non-weight-bearing exercise that's both enjoyable, and good for physical and cardiovascular health. You might also look into exercise programs at senior and community centers. Silver Sneakers, in particular, designs activities specifically for older adults, including everything from aerobics to Zumba and yoga. In addition to improving your health, you're sure to make a number of new acquaintances as well, and costs may be covered by your insurance.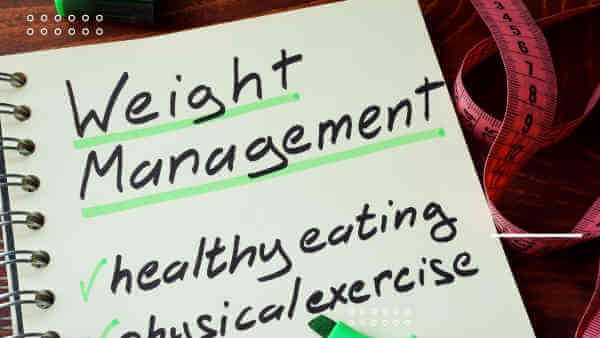 Plan Your Meals
Planning and prepping your meals in advance is a good way to ensure you're eating all the right foods. Your dietician should be able to help you create a shopping list and menu – some even go shopping with you – and offer healthy food preparation tips. According to Sunrise Senior Living, making meals in advance ensures you have them at the ready when you're on the go, and it keeps you from resorting to fast food and unhealthy snacks when you're in a hurry. Your dietician can also help you learn how to make healthy food selections when you're dining out, so you don't have to give up socializing.
Learn Portion Control
For many people, weight gain isn't so much about what we eat, but how much we consume. Learning portion control is another healthy way to keep enjoying foods you love while following a well-balanced nutrition plan and maintaining a healthy weight. One simple trick is to use a smaller plate. Many of us are trained to "finish our plate" whether we're still hungry or not. Using a smaller plate makes you feel like you're not depriving yourself, you'll get a good balance of food, and you'll still be a member of the "clean plate club."
Make Space at Home
Give yourself a little gift and have your house cleaned and decluttered from top to bottom. You'll feel lighter and more organized, and you can make space safe for light home exercise. Whether you're doing chair yoga stretches or some other activity you enjoy, having enough room to navigate exercises safely in your home gives you another great workout option. Need more motivation? Pick a favorite program and only watch it when you're on your exercise bike or treadmill!
Weight management is tricky for everyone, regardless of age, but a healthy weight is essential to good health and longevity as a senior. Stay connected with your healthcare provider, seek out local resources, and have fun with your exercise and food prep! Both can be fun if you use your creativity.
The Sultana Recipe blog is devoted to posts on various food recipes, main and side dishes, and as well as different cuisine recipes like vegetarian, chicken, meat, fish, dessert, rice, noodles, cakes, cookies, soup, smoothies, weight loss recipes, diabetes recipes and more. Read more informative articles today!