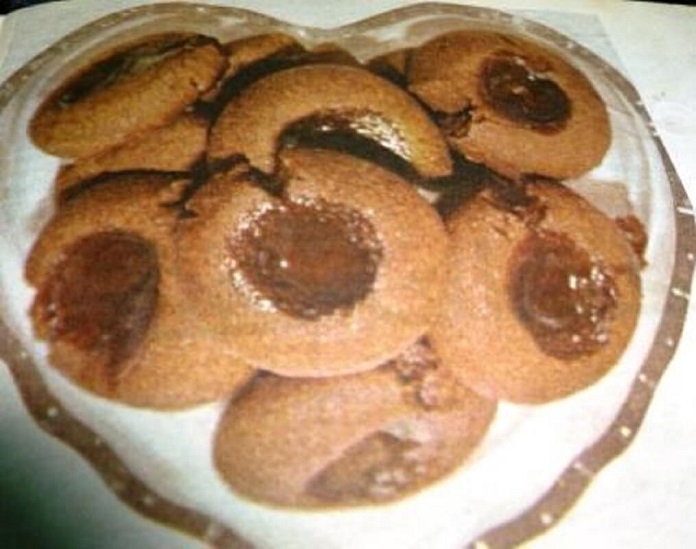 Last Updated on December 4, 2020 by Sultana Parvin
I always try to make delicious food recipes for my family and friends, the recipe for tasty Christmas cookies is one of them. There are different types of cookies, Christmas cookies are one of my kids' favorite cookies. I am conscious of my family's health. That's why I always try to make food at home.  For making food for my family made me happy. My family members' good health and smiley face inspired me in making new healthy food recipe for them.
I observed one thing, when I present different types of cookies like Christmas cookies or coconut cookies or nut cookies in front of kids, I saw Christmas cookies finished earlier than other cookies.
So if you have kids at home and you want to make something special for your beloved kids, you can make it for them. Recipe for Christmas cookies is so simple and easy you can make it very easily. All ingredients are available at home. Within one hour you can make very tasty, crispy, healthy and delicious cookies for your kids. Their happy smiley face will make you happy. You can preserve these cookies for 1 week. Not only kids all your family members and friends will like these cookies. Enjoy cooking and Happy Cooking.
| | |
| --- | --- |
| Preparation time | 20  minutes |
| Cooking time | 30 minutes |
| Total time | 50 minutes |
| Servings | 4 |
Ingredients for Christmas cookies:
100 gm butter
½ cup sugar
1 ½ cup flour
1 teaspoon vanilla Essence
¾th cup cocoa powder
2 tablespoon liquid Milk or Chocolate syrup
2 tablespoon jam or Jelly
For the Design of Christmas cookies:
½ cup icing sugar
2 teaspoon lemon juice
3 teaspoon hot water
Mix all ingredients and make a paste for lemon icing. Keep it aside.
Process for Christmas cookies:
Step 1
Keep butter at room temperature. Take butter in a large bowl. Add sugar to the butter. Beat butter and sugar with a spatula or a large spoon until it forms like a cream. Add vanilla essence to the butter mixture and then beat again. Add liquid milk or Chocolate syrup to the butter mixture.
Step 2
Mix flour and cocoa powder. Strain the mixture through a strainer so that all ingredients mix all together gently. Mix Flour and Cocoa powder with the butter mixture and prepare a smooth dough.
Step 3
Grease the tray of the electric oven with butter. Make small balls and put on the greasy surface of the tray and then press by thumb at the center of the balls. Put a little bit of Jam or Jelly at the center of the ball (Thumb pressed area).
Step 4
Pre-heat the oven at 200°C for 5 minutes. Bake the cookies at 160°C for 15-20 minutes in a pre-heated oven. A good oven is necessary for perfect baking. You can check Amazon for the best oven. Keep the cookies for cooling. Decorate the cookies with lemon icing after the temperature is normal.
Cookies are ready to serve. Serve these cookies as a snack at tea time.
If you like my recipe for the Christmas cookies, please share with the delicious food recipes with your family and friends.
I love to cook and like to share my delicious food recipes with my beloved family and friends.
By Sultana Parvin
*Happy Cooking*