Last Updated on December 1, 2020 by Sultana Parvin
Moringa tree or Drumstick tree or Horseradish tree or Ben oil tree or Benzoil tree is a plant of drought tolerant and tropical area plant. The moringa leaves called miracle leaf. It is the world's most nutritious herb. The researcher called horseradish leaves the most nutritious super food and horseradish tree called miracle tree. Moringa leaves and drumstick are very good as diabetic food. Here are some benefits and moringa recipe for my diabetes friends.
Benefits of miracle tree and moringa recipe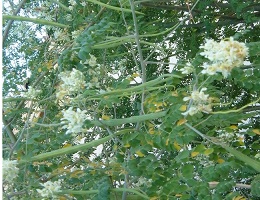 There are seven times more vitamin c on horseradish leaves than the lemon.
Two times more protein than an egg.
There is four times more calcium than milk.
This is very effective for reducing blindness because it has four times more vitamin "A" than carrot.
Drumstick leaves destroy the anemia as it contains twenty-five times more iron than other leafy vegetable.
There are three times more potassium on Moringa leaves than a banana.
It acts as an anti-agent in our body, keeps heart, keeps high blood pressure in control.
Work as a medicine
Horseradish leaves play a special role in keeping youth alive.
It regulates diabetes through blood sugar regulation.
Reduces cholesterol levels, increases digestion and removes constipation.
It is very useful for the patients of Ijma, a study has found that three-gram leaves have two special benefits in three weeks.
Moringa leaves have also been used for more than 300 diseases of the disease for hundreds of years.
Anti Bacterial Properties in drumstick's seeds.
It's very effective for water purification.
Drumstick prevents cancer cells from growing.
Moringa leaves are very beneficial for all mothers after pregnancy.
There are also nirvana type nutrients on drumstick leaf, forty-four types of antioxidant, eighteen amino acids and eight types of Essential Amino Acid. So drumstick leaves are called Nutrition Super Food, Natural Multivitamin, and Miracle Vegetable.
Those children who are suffering from malnutrition in Africa are fed with granulated leaves. They can be consumed in different ways, such as fried, cooked, baked, fried and dried. In the end, I would say the environmental protection
Let us all take at least one moringa tree for the purpose of many benefits.
Moringa recipe-1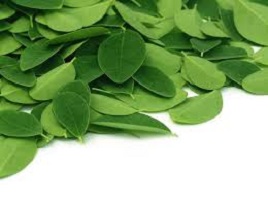 Moringa leaves fry
| | |
| --- | --- |
| Preparation time | 20 minutes |
| Cooking time | 15 minutes |
| Total time | 35 minutes |
| Servings | 2 |
Ingredients
250 gm Moringa leaves
50 gm Onion
5-6 pieces Dry red chili
1 tsp Salt
1 tbsp Mustard oil
Process
Wash and cut the moringa leaves. Heat oil in a pan. Add onion slice, chili slice, and stir for one minutes. Add leaves and salt to the onion slice and stir it. Cover with lid. Fry until leaves are tender.
Serve the moringa leaves fry with tortilla or itself.
Morigna recipe- 2
Drumstick with lentil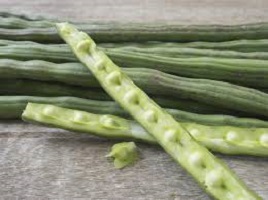 | | |
| --- | --- |
| Preparation time | 30 minutes |
| Cooking time | 25 minutes |
| | |
| Total time | 55 minutes |
| Servings | 4 |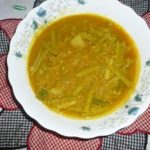 Ingredients
250 gm drumstick
250 gm red lentil
1 tsp turmeric powder
½ tsp chili powder
1 tsp salt
2 tbsp oil
2 tbsp onion slice
4-6 pieces green chili
½ tsp cumin powder
Process
Step 1
Cut drumstick into 2 inches size. Wash red lentil and soak the lentil for 30 minutes. Wash the red lentil and keep it aside.
Step 2
Heat oil in a pan. Add onion slice to the oil. Fry it for 1 minute. Add turmeric powder, cumin powder, chili powder, and salt to the oil. Stir it for 1-2 minutes. Add 1 cup of water to the condiments mixture.
Step 3
Add drumstick to the mixture after boiling. Cover with a lid and cook until the water evaporated.
Step 4
Add red lentil to the drumstick. Cover with a lid and cook until the water evaporated. Add 2 cups water more to the lentil and drumstick mixture.
Step 5
Cook until the lentil and drumstick are tender. Turn off the burner. Heat oil in another pan. Add onion slice and green chili to the oil and fry it for 1 minute. Add the onion slice and chili to the drumstick and lentil curry.
Serve the miracle curry with tortilla or itself.
             Nutrition Facts: Amount per serving
Calories
305
Total Fat
8.5g
Cholesterol
0mg
Sodium
565mg
Potassium
550mg
Total Carbohydrates
43.5g
Protein
16.2g
Vitamin D
0%
Calcium
3%
Iron
30%
Hope you will enjoy my moringa recipe.
I love to cook and like to share my delicious recipes with my friends and family. If you like my moringa recipe please share the recipe with your family and friends.
*Happy Cooking*