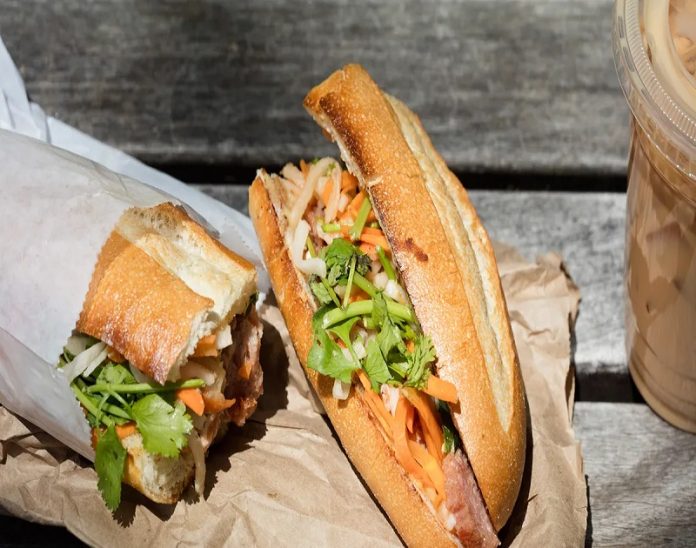 Last Updated on December 16, 2022 by Sultana Parvin
Some foods have great importance for particular traditions and cultures. People related to those traditions love to enjoy those foods in their meals. Like other traditions, Vietnamese people also have some specific foods they love to eat as their regular meals.
Along with this, some foods are considered to be the best to get on some particular events. It is done to make their events aesthetic and enjoyable as compared to regular meals. Among some other meals for Vietnamese people, Banh Mi is considered a top-rated and most loved meal.
Do you want to know about this specific meal? Also, do you need to learn how to prepare the best Banh Mi? Keep reading if you are looking for the above question's answers because this blog is for you. In this blog, we are going to tell you about this particular food and the recipe to prepare them for delicious taste.
What is Banh Mi?
It is a special Vietnamese sandwich that is famous because of its unique taste and aesthetic ingredients. This sandwich is not made with regular means and materials with standard ingredients. To make Banh Mi, you must have to get ingredients ready in particular forms.
In addition to ingredients, a specific type of bread is used to make these sandwiches. All these ingredients and factors will collectively give a unique taste to your prepared meal. Because of its delicious taste and unique formation, it is liked by more than half the population of Vietnamese.
The people from this country can also enjoy this meal in other countries of the world. In almost every country, a prominent number of Vietnamese restaurants are working for such wonderful meal preparation.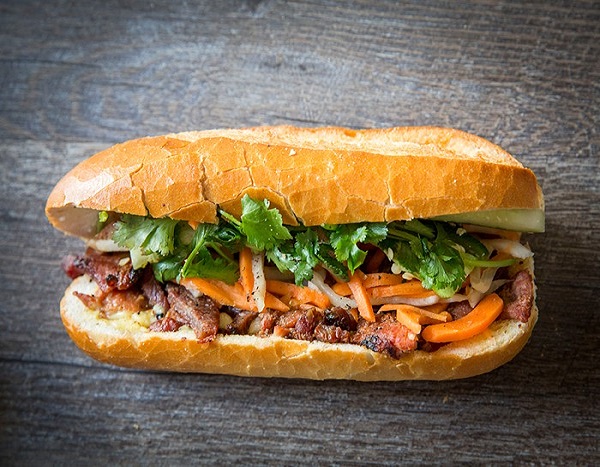 Recipe to Prepare Best Banh Mi
If you want to enjoy Banh Mi Saigon in other parts, you only have to find a restaurant serving it. You will get a reliable and affordable space to enjoy this meal. The only thing that you have to consider is the kitchen staff. It is compulsory that the kitchen master has worked in a Vietnamese restaurant before for better taste.
The best way to prepare and enjoy this meal if you are unable to find a restaurant is to make it yourself. It means that you should learn how to prepare it and enjoy it at your home. Here we are going to share a recipe to make this meal with the most admirable taste. Let's get started!
Ingredients
Before you start preparing this dish, you should need to collect the following ingredients. These ingredients should be in your access because all of these will enable you to enjoy a delicious taste.
Rice vinegar
White sugar
Matchstick-cut carrots
White onion
Boneless chicken
Garlic salt
Black pepper
Mayonnaise
Cucumber
Jalapeno pepper
In addition to these ingredients, you can add your favorite materials or ingredients too. But we recommend you to use them only for getting a traditional taste in your prepared meal.
Preparation Method
The preparation of Banh Mi sandwiches is completed in different steps. First of all, you should make a mixture of rice vinegar and sugar in water. You should mix them in a saucepan with a wide opening for proper mixing. Keep in mind that you should boil the mixture at medium temperature and keep it stirring unless the sugar has been dissolved.
When you have done this, you need to leave the mixture for getting cool. Once the mixture has a cold, you should pour carrot and radish onion into the mixture. Now, you need to pour little oil into the pan before you go ahead preparing this sandwich.
Meanwhile, you should sprinkle the boneless chicken with garlic and pepper. After sprinkling, you should place that chicken in the pan. You need to boil the chicken unless it gets browned. We recommend you heat one side of the chicken for 6 minutes and then change it for proper browning.
Now, you can cut the meat once it is ready and move to the final step which is keeping it inside the bread to eat. Before doing so, you should dry the chicken to extract the vinegar mixture from it. While placing it in the bread, you should assemble it with care because inappropriate placement will change the taste.
You should place the chicken in the bottom of the bread and then apply some mayonnaise for a better taste. Also, you should place cucumber and vegetables with sauces in the upper part of the chicken. It will create a unique taste because of the involvement of different ingredients.
Once you have placed the chicken and other ingredients in the bread, it is time to cut the sandwich into two 6 inches sections. You can now serve it to anyone or enjoy it by yourself. No doubt, it takes a lot of time and effort to make the best Banh Mi with traditional taste. You can also choose the famous Vietnamese restaurant around you to pay for and taste this meal.
What is the Best Restaurant for Banh Mi in Singapore?
Singapore is one of those countries that have a higher number of Vietnamese restaurants. It is because a prominent number of people from this tradition live here. So, it is hard to choose the best place to go and enjoy this specific meal with quality taste.
We have researched a lot and found one restaurant the best for all types of Vietnamese foods. We recommend you visit that restaurant if you want to enjoy any meal from this tradition. Qwang is the best place to visit about which we are talking.
The main reason for its popularity is that kitchen masters have extensive experience working with such restaurants. You can easily order any Vietnamese meal to enjoy instead of Banh Mi only. All meals are the best because of the quality materials used in their preparation. Also, the traditional way of preparing these foods makes this restaurant a good choice over the others.
Conclusion
In the above blog, we have shown you a complete recipe to prepare Banh Mi with a delicious taste. You can prepare it at your home and enjoy it whenever you want. For a first-time experience, we recommend you choose the above-mentioned restaurant to order your meal and enjoy it without any unexpected outcome.