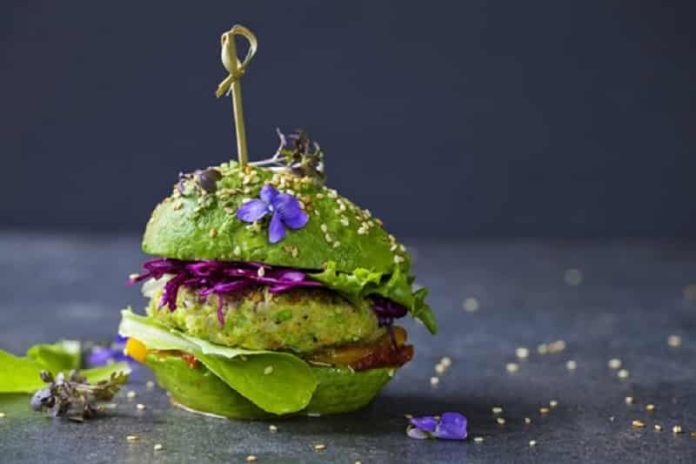 Last Updated on December 8, 2022 by Sultana Parvin
Studies have revealed that around 69% of Americans are cutting meat completely out of their food. Other research has found that 77% of Americans are willing to cut back on meat to help improve their health. Would you like to join the beef-free movement? Are you looking to try out some great-tasting plant-based burgers? Luckily, available options are plentiful! Here's a review of the best plant based burgers that you have to try.
1. Tasty and Healthier Alternative to Meat Burgers
Just like veggie burgers, eating plant-based burgers offers numerous health benefits compared to traditional meat burgers. They are lower in saturated fat. They are a good source of antioxidants, vitamins, and minerals, which are not typically found in animal proteins.
In comparing veggie vs plant based burger, one should know that both can help reduce the risk of heart disease, certain cancers, and other health complications. They also reduce the risk of foodborne illnesses, making them a great alternative to traditional animal-based burgers.
2. Increase Your Intake of Nutrients
Plant-based burgers are a great way to increase your intake of nutrients. They are highly nutrient-dense, using high-quality plant-based ingredients, such as legumes, grains, vegetables, nuts, and seeds. They are a fantastic source of dietary fiber and a variety of essential vitamins and minerals, including magnesium, potassium, zinc, and vitamins B and E.
Overall, plant-based burgers are a great way to increase your intake of essential nutrients and improve your overall health and well-being.
3. Eco-Friendly Burger Options
Plant-based burgers are an eco-friendly burger option that can provide many benefits. Eating plant-based burgers is an excellent alternative to traditional animal-derived burgers for those looking to enjoy a delicious meal with less environmental damage. These burgers require significantly fewer natural resources than animal-based burgers since they don't create the same amount of pollution and emission.
Additionally, veggie burgers may contain more antioxidants, vitamins, and minerals than alternatives. And lastly, they can help reduce animal suffering, providing one more reason to choose an animal-free burger.
4. Increased Digestive Health
Eating plant-based burgers may provide various digestive health benefits due to their high fiber content. Fiber helps regulate digestion, reduces constipation, and keeps the digestive system running smoothly. Plant-based burgers are often made with high-fiber ingredients like quinoa and whole wheat buns. These can help promote digestive health and make plant-based burgers a nutritious option.
Plant-based burger also increases the diversity of bacteria in the gut, boosting digestive health. Eating plant-based burgers is ideal for those looking for a healthy lifestyle.
5. Lower Calories for Weight Loss
A major advantage of eating plant-based burgers is that they are substantially lower in calories. Eating these burgers can therefore be beneficial for those looking to lose weight. This is because consuming lower-calorie meals encourages our bodies to burn off fat for energy.
Additionally, consuming lower-calorie foods may help to reduce feelings of hunger, as they are more highly efficient at curbing our appetite.
Plant Based Burgers are Good For Your Health
Plant based burger offer many desirable rewards. They can help reduce animal suffering and decrease exposure to certain illnesses and foodborne contaminants. They also provide a healthier alternative that's not too heavy on calories.
There are so many amazing benefits to eating plant-based burgers. Try one for yourself and taste the difference today!
For more healthy recipes and other life hacks, check out our blog!