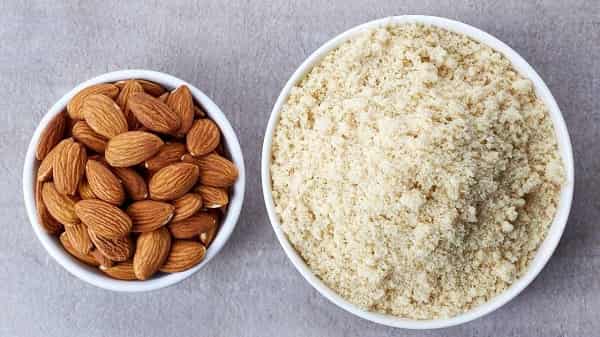 Last Updated on June 9, 2022 by Sultana Parvin
While people call almonds a nut, they are, in fact, seeds. People have been using almonds for millennia. Evidence suggests Jordanians used to cultivate Almond trees approximately 5000 years ago.
Almonds contain protein, vitamins, minerals, and fiber and offer several health benefits. Just a handful of these nuts provide one-eights of your daily protein requirements. You can use almonds raw or roasted as a snack. You can also toss some almonds into savory and sweet dishes to give your guests a sweet food surprise.
Below, we are looking at the health benefits of this amazing food.
Health Benefits of Almonds
Scientists associate almonds with several health benefits. Let's take a look at some of them:
1. Almonds may lower overall cholesterol levels
Sure, almonds are high in fat. But, it is mostly unsaturated, meaning there's no risk of LDL or bad cholesterol even if you eat a few almonds every day. In fact, the American Heart Association notes that a moderate amount of almonds may improve the blood cholesterol level.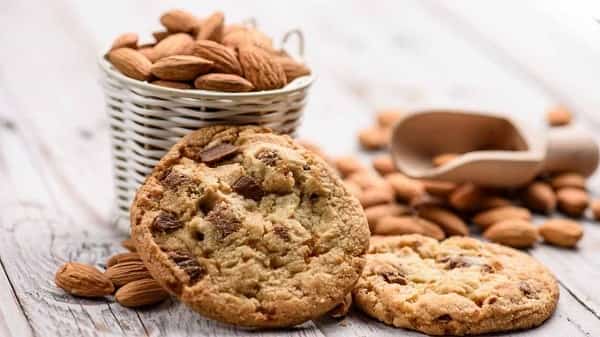 A study from 2005 published in the National Library of Medicine notes that consuming almonds can:
Increase Vitamin E in blood
Decrease overall cholesterol levels
According to their research, Vitamin E – an antioxidant – helps stop the oxidization process in the blood cells. It is this oxidization process that causes bad cholesterol to clog the arteries.
Later studies have corroborated these findings.
2. Almonds may reduce the risks of breast cancer
In 2015, a study looked at the consumption of nuts and breast cancer risks. Titled "The protective effect of peanut, walnut, and almond consumption on the development of breast cancer, the study shed light on the phenomena.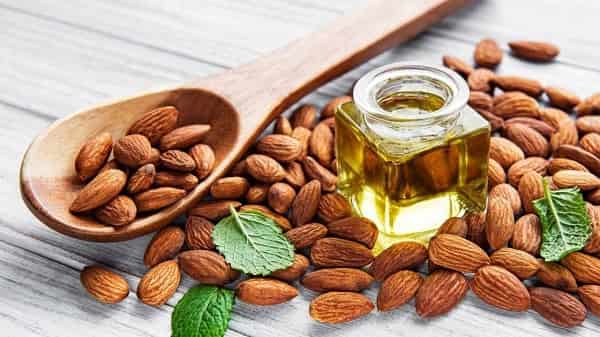 According to the authors, people who consume high quantities of almonds, peanuts, and walnuts have a 2 to 3 times lower cancer risk than those who don't consume any nuts. They concluded their study with the finding that almonds, peanuts, and walnuts appear to boost the immune system and protect against the development of breast cancer.
Note: The study did not find any similar protective effect with low or moderate seed consumption.
3. Almonds may improve heart health
Like other natural nuts and seeds, almonds help improve the blood lipid profile. Which can directly benefit heart health.
Back in 2014, a study found out that almonds significantly increase antioxidant levels in the bloodstream. It leads to a reduction in blood pressure, improvement in blood flow, and overall heart health. The study participants were all healthy males in the 20 to 70 years age range, and they took 50 grams of almonds every day for 4 straight weeks.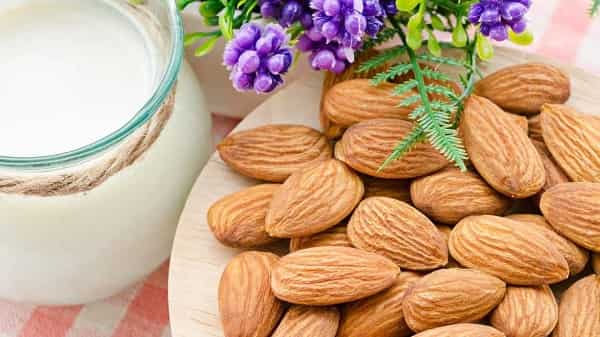 Scientists believe almonds improve health because of:
The antioxidation impact of flavonoids found abundantly in almonds
The impact of Vitamin E, fibers, and other healthy fats provides a feeling of a fuller stomach.
4. Almonds can help manage weight
Almonds are a low-calorie food. They lack carbs but contain a good amount of proteins, fibers, and other healthy fats.
According to another 2015 study, eating almonds as a morning snack leaves a person full for quite a while in the day. For this study, people from different walks of life were given almonds to consume in the morning. They consumed 42 grams (259 calories) or 28 grams (173 calories). It found out that the extent to which a person's appetite remained low depending on the number of almonds they consumed. However, in the interval between lunch and dinner, these appetite ratings had no impact on the morning snack.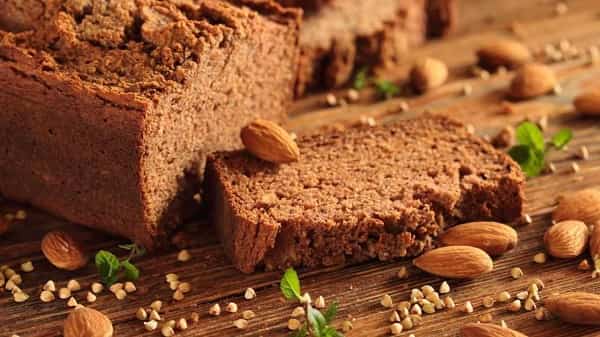 Feelings of satiety can help people lose weight as they don't need to seek snacks anymore. That is why nuts are a common ingredient in most breakfast cereals.
5. Almonds can help manage blood sugar levels
Strong scientific evidence suggests that almonds can help manage blood sugar levels. Many people with Diabetes (specifically type-2) have very low magnesium levels in the blood. The deficiency of magnesium is a common factor among people who struggle to manage their blood sugar levels. Researchers suggest a strong correlation between insulin resistance and magnesium deficiency – particularly in people with type 2 diabetes.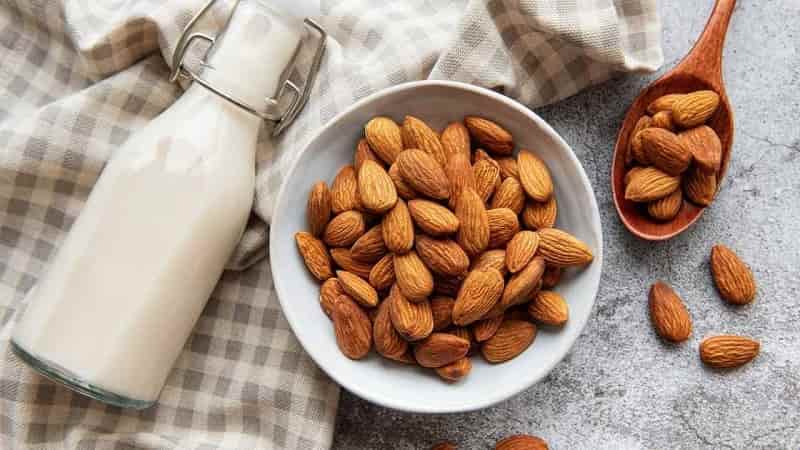 In another 2011 research, 20 people with type 2 diabetes were given 60grams of almonds for 12 weeks straight. Below are the changes they saw:
Improvement in blood sugar levels
Improvements in lipid levels
It is pertinent to mention here that one ounce of almonds offers approximately 76.5 mg of magnesium. It's 18% to 24% of an adult's daily requirement. While some medical experts suggest using some magnesium supplements to improve blood sugar levels, almonds provide a more suitable and natural alternative. 
6. Almonds may boost bone health
Almonds contain a wide array of bone-strengthening minerals and proteins. These include calcium, potassium, magnesium, copper, manganese, zinc, Vitamin K, etc. All of these contribute to bone health in more than one way. That's why experts recommend using almonds in daily diet as a source to obtain these nutrients.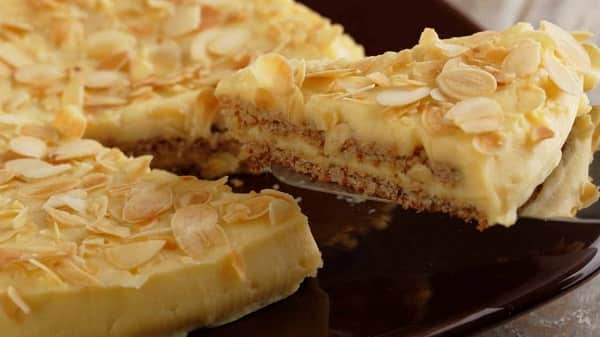 Potential Risks and precautions
Below are some potential health risks that experts associate with almonds.
Allergies
Like all other allergies, people with a nut allergy should avoid almonds. If you face any hives, swelling, or uneven breath after consuming almonds, you should seek immediate medical help. All of these are symptoms of anaphylaxis which can be a life-threatening condition if you don't seek immediate help.
Choking
Older people, young children, or anyone who has trouble swallowing should avoid consuming whole almonds. It can lead to choking and even death. Additionally, people with Parkinson's disease, dementia, and reduced mobility should avoid eating whole nuts. They have a higher risk of aspiration, leading food to the lungs and causing further complications.
Final Thoughts
Almonds are healthy food. They are rich in essential nutrients and are a very versatile food option. For instance, you can use almonds in the form of slices, silver, flakes, flour, butter, oil, and almond milk. So, you can incorporate almonds in your food in a variety of forms and shapes. However, if you have a nut allergy, avoid consuming almonds or almond products.