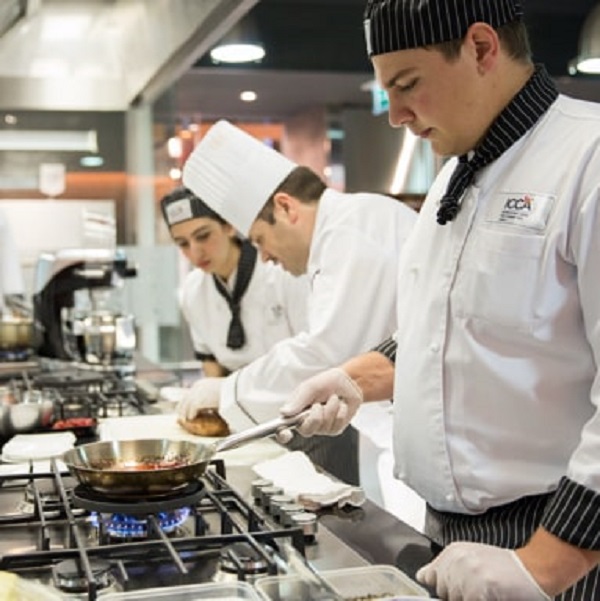 Last Updated on September 3, 2021 by Sultana Parvin
Studies reveal that it's common for 50 percent of new food-centered businesses to close in just two years. Indeed, the restaurant industry is a cutthroat world and difficult to navigate. "How to improve restaurant performance?" is a question that always needs to be posed, whether the business is booming or struggling.
However, research also indicates that remarkable resilience can be observed in smaller food establishments. They are usually not afraid to experiment with unique business models or even close their physical shop and shift to online services. That being said, the mindset of a restaurant owner is certainly a game-changer.
When it comes to developing resilience for a restaurant, rebranding has proven to be effective for many restaurateurs.
A different approach, new values, products, and operational systems may be all it takes to transform the mediocre business performance into something better. Therefore, if you need to step things up in your restaurant to stay afloat during these economically uncertain times, think about rebranding.
Improving restaurant performance through rebranding
There are different ways to rebrand your restaurant successfully. Below are seven of them:
1.    Come up with a different name
A new name is one of the quickest ways to rebrand and establish a business identity. It's a must in ensuring brand recall and locking in a loyal clientele.
For a more catchy yet appropriate name for your restaurant, you can turn to brand strategy companies. They can present you with a good selection of potential names and run A/B tests to determine the best name to use for your restaurant.
2.    Earn certifications
Gain a more professional image for your restaurant by having a real chef in charge. If you only have cooked for the moment, invest in their education and let them become certified chefs so they can refine their skills and bring more ingenuity to your restaurant.
One of the leading advantages of properly trained chefs is they can maximize resources and create a menu that will click with target customers. At the same time, they can develop products to increase production and revenue for the business. Best of all, they can bring prestige to your business, which is a reliable strategy in attracting new customers.
3.    Redesign the setup of the restaurant
There's nothing like creating an attractive dining establishment to provide a business with a new appeal or image.
According to a trusted general contracting company in Dubai, interior design and decor are an excellent way to revive interest in any business. So, invest in top-notch interior services that can create a plan and layout that will not just appeal to your target market but also align with your business values, products, and services.
You have the option to go for something trendy or an innovative design to pique the interest of curious folks. But, whatever design you decide to implement for your restaurant, make sure that it's executed flawlessly and function is not compromised for beauty.
4.    Create a more substantial online presence
Another clever way to rebrand is by creating or strengthening your restaurant's official online presence. Perhaps, make your services more readily available online, especially now that online transactions have become quite commonplace.
A more responsive website that is appropriately linked to your social media accounts can give new life to your brand. More importantly, keep all online accounts updated to boost visibility and maintain the relevance of your business.
According to marketing experts, every business should learn to tap into the potential of online platforms because of the latter's marketing efficiency, as well as the fact that they can work as additional income streams for the business.
For example, your restaurant can use your Youtube channel to demonstrate the expertise of your chefs through cooking tutorials. If you gain a strong following, the platform may partner with you, monetize your channel and connect you with sponsors for your restaurant.
5.    Develop a refreshed menu to improve restaurant performance
With highly skilled chefs and cooks, you can overhaul your menu or add new items to it.
In fact, some hip restaurants these days host cooking contests among chefs to create a more exciting menu. The cooking challenges themselves are huge crowd-drawers and income-generators for the restaurant, but the creative menu is what really nets in more customers.
Gastronomes are always enthusiastic about less familiar offerings such as artisan bread, new beverages with exotic ingredients, and fusion cuisine.
Whatever your approach may be in overhauling your menu, just make sure that it will improve your offerings and cement your business as a taste authority. And make a commitment to frequently introduce winning fresh recipes to set your restaurant apart.
6.    Try a different operational system
Operational systems can produce marvelous results for a restaurant. For instance, the transition from typical fast-food sushi to conveyor belt sushi has made machine-created Japanese food more appealing.
Another example to try would be to reduce your operating days to polish the skills of your employees and improve teamwork.
This new system has been proven to elevate the quality of food and services. Thus, even with fewer days of operations, your restaurant can earn more than what it used to while operating every single day of the week.
Take a cue from innovative operations and study new business models. A new way of doing things may be the key to boosting restaurant sales and reputation.
7.    Work with a new marketing concept
Learn to project the dreams of your brand through your marketing. For instance, if you were initially known as an affordable source of celebratory cakes, find unique ways to promote your products that would morph their appeal. Improve the design or presentation of your cakes to make them appear more luxurious.
Likewise, take more artistic photos, especially if you want to transition from birthday cakes to couture cakes.
Additionally, consider a strong product endorser, just like what Burberry did by hiring the classy Emma Watson to disassociate the brand from its early reputation of being gang wear.
A well-picked endorser can help significantly in grooming your brand a different way and taking it in a whole new direction.
It is crucial to experiment with new strategies if you are looking to improve restaurant performance. Hopefully, the seven ones shared here can direct your operations better into the road to success.
Author
Shanaaz Raja is the Course Director at International Centre for Culinary Arts – ICCA Dubai.