Last Updated on December 14, 2022 by Sultana Parvin
Superfood Avocado has become extremely popular in the culinary world in recent years. Once associated primarily with guacamole, many restaurants and recipe guides now offer a wide array of dishes that include them. Avocado toast, stuffed avocados, avocado soups, avocado spreads, and avocado salads can be found everywhere these days. It's easy to see why since, in addition to being delicious, with a unique nutty taste and a butter-like consistency, avocados are a superfood with few drawbacks.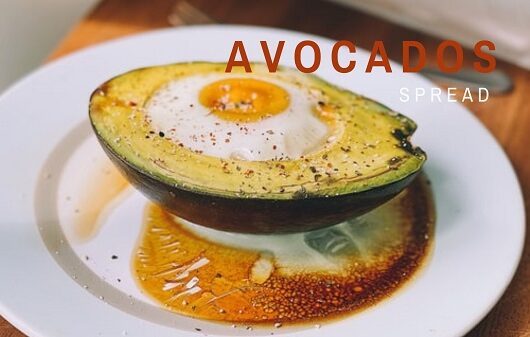 It is believed that avocados originated in Mexico, where they were first cultivated by the Aztecs. Mexico remains the largest grower of avocado trees in the world, although California, Florida, Brazil, Colombia, the Dominican Republic, and Peru are all now major avocado producers as well. Although once considered exotic in the United States, today most supermarkets and grocery stores tend to stock them year-round due to the high demand.
Avocados are a superfood
Avocados are packed with more nutrients than just about any other fruit or vegetable is known to man, being rich in fiber, folate, magnesium, omega-3 fatty acids, potassium, and the vitamins C, E, K, and B-6. Fiber, for example, is essential for bowel health and for controlling blood sugar. Folate has a variety of benefits, including supporting the neurological and reproductive systems. Magnesium boosts energy levels and aids digestion and can help to relieve anxiety.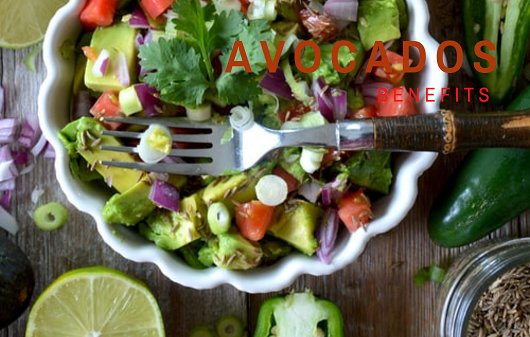 Avocados are also loaded with healthy monounsaturated fat, which studies have shown helps to lower cholesterol, lower blood pressure, and promote the good, HDL variety of cholesterol. Other nutrients to be found in this fantastic fruit include beta-sitosterol, which strengthens the immune system and has been shown to combat allergies, arthritis, gallstones, heart disease, and many other illnesses; as well as antioxidants such as carotenoids, glutathione, lutein, and polyphenols, all of which work in your body to prevent cellular damage. There's also chlorophyll, which gives the fruits their green color; superfood avocado helps with blood clotting and wound healing.
What avocado can do for you
Besides being extremely nutritious, avocados can do many other good things for your body as well. Avocados are high in healthy fat, and fat is digested at a slower pace than other foods. As a result, eating avocados can make you feel full faster, thus allowing you to feel satisfied after eating less than you ordinarily might. This helps you to keep your blood sugar levels low, which in turn can help you to lose weight.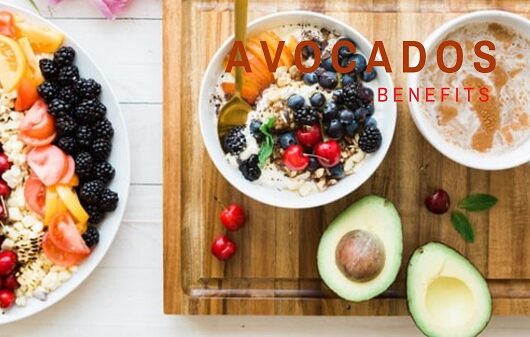 Of the many antioxidants to be found in avocados, among them are lutein and zeaxanthin, which can help your vision and prevent progressive eyesight degeneration associated with aging. Many of the nutrients in avocados have also been shown to help prevent certain types of cancer, including breast, colon, and prostate cancer. And all of the vitamins found in avocados aid in calcium absorption, which in turn keeps your bones strong and healthy.
 It may also be a good idea for pregnant women to add avocados to their diets. Avocados are high in folate; studies in mice have shown that parental folate deficiency is connected to significantly higher rates of birth defects.
Potential drawbacks
While avocados may sound miraculous, there are a couple of risks associated with them that one should be aware of before adding them to one's diet. The first, and not uncommon, potential issue is the danger of overeating them. While superfood avocado are high in healthy fats, eating too many of them can still cause the fat in them to contribute to weight gain over time, and possibly even lead to nutritional deficiencies, since the same healthy fat which suppresses one's usual hunger pangs can also cause someone who eats too many of them to consume too little of other essential foods without realizing it. So as tasty as they are, avocados should only be consumed in moderation.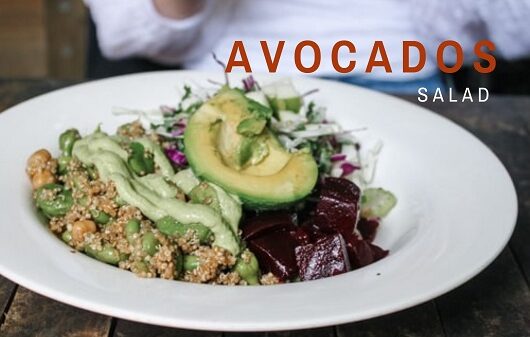 Secondly, although allergies to avocados are rare, they do exist. Those who suffer from latex allergies seem to be most at risk of having an adverse reaction to avocados. But as with anything else, if you eat an avocado and suffer any allergic symptoms, you should consult your doctor before consuming them again.
Selecting and storing superfood avocado
Avocados are hard and green when they are first picked; the flesh on the inside is initially yellow and then becomes a bright greenish color. As they ripen, they become softer and their skin takes on a darker hue (overripe avocados can be nearly black on the outside, although when they turn black they are not necessarily rotten yet). Avocados can take a long time to ripen, however, sometimes taking a week or more from when they are purchased. They are best left at room temperature. (If you're impatient, putting one in a sealed paper bag can accelerate the process.) To check them, simply apply pressure with your fingers each day until you notice that the avocado has become somewhat soft and squishy to the touch.
Once an avocado becomes soft, however, you'll want to eat it right away, as it doesn't take long for them to go from ripe to rotten. (Once the flesh on the inside begins to turn black, the avocado is past its time.) Storing them in the refrigerator after they ripen can extend an avocado's edible period, however.
There's simply no way to overstate the benefits of becoming an avocado freak. And given the diverse array of dishes they can be included in, you're sure to find something that suits your taste – although they can be very tasty just eaten on their own!
 I hope you enjoy the article about the superfood Avocado and its benefits.