'Aloo' or 'alu' means potato. Potato paratha recipe is a very common menu to most people of the India and Pakistan as a healthy food breakfast. Nowadays this recipe is being also practiced by some Bangladeshi people. Usually, paratha is prepared by flour and oil. But, to increase its taste and also to break the monotony of the same style of food, sometimes it is prepared differently. Among the different ways, using the potato with flour is one of the most common, which is known as potato (aloo) paratha. Although aloo paratha makes a rich breakfast, it is also as good as for snacks. The most important thing is some curry is needed for eating paratha, but for aloo-paratha, no additional curry is essential. Potato paratha recipe one of the favorite dish of my kids. They love to eat the paratha all by itself.
Preparation and cooking of potato paratha are very easy. Potatoes are to be boiled prior to mixing with flour. The dough is required to be molded very well before making flat balls giving round shape. Otherwise, frying part is very easy that anyone can do.
| | |
| --- | --- |
| Preparation time | 30 minutes |
| Cooking time | 20 minutes |
| Total time | 50 minutes |
| Servings | 4-8 |
Ingredients for potato paratha recipe
250 gm mashed potatoes
1 cup flour
½ cup oil
1 teaspoon salt
½ teaspoon black pepper
1 teaspoon lemon juice
Process
Boil the potatoes for 20 minutes.
Dain out water and keep for cooling down after potato is fully boiled.
Remove skin and mash potato very gently with masher or fork or you can use your hand. There are different types of masher are available in the market.
Add flour, potato, black pepper, lemon juice, and salt with water as much as you need.
Make very well molded dough pressing with hand palm. Cover the dough and let the dough rest for 20-25 minutes.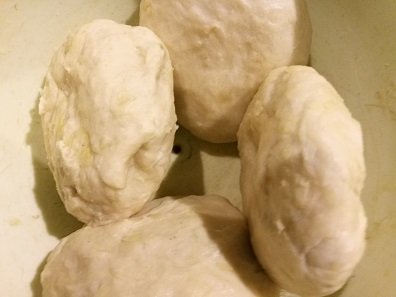 Divide into 8-10 pieces and make flatten balls with a rolling pin.
Put some oil in the center of the flatten balls and then fold it again.
Again make flatten ball, which would look like circular shape paratha.
Make paratha with each folded balls in the same process.
Heat non-stick frying pan and to fry paratha in the dry pan. If you have airfryer, use this for frying. Airfryer is very healthy for frying.
Half fry paratha for about one minute on both sides.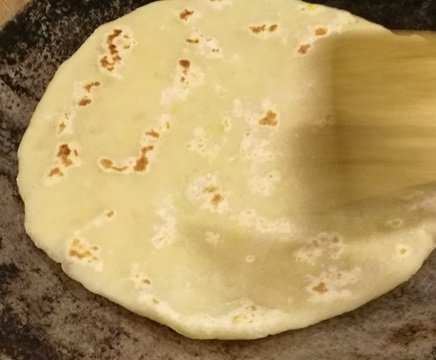 Add ½ tsp oil for each paratha and fry until lightly brown on both sides.
Take out the paratha from the pan on a paper lined tray. So that extra oil can be absorbed.
Tasty aloo paratha is ready to eat.
Serve this paratha with beef curry or chicken curry or vegetable or chutney.
This potato paratha recipe is very good for vegetarian.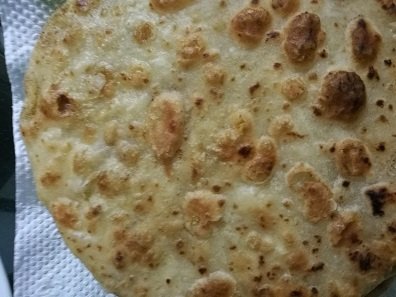 If you like my potato paratha recipe please share this recipe with your family and friends.
I love to cook and like to share my delicious food recipes with my beloved friends.
                                                  Nutrition Facts
Calories
1980
Total Fat
125.7g
Cholesterol
0mg
Sodium
2375
Potassium
1218mg
Total Carbohydrates
187.9g
Protein
24.6g
Nutrition Grade
B-
                          Nutrition Analysis
Good Points
Bad Points
No cholesterol
 
Very low in sugar
 
*Happy Cooking*