With the onset of COVID-19, being made redundant, and having a family to feed, I had no choice but to get creative and become self-employed. It was a month into redundancy, and I saw no glimmer of hope. As a child, I was very close to my grandmother, and I developed a love for making apple juice. So I thought, 'people always loved my apple juice, so I'll make it using a blender that will easily be at my disposal and bottle it to sell in my neighborhood.' Fear wanted to paralyze me, but my faith led me on the path of making the decision.
The Marketing Mix
The market was carefully studied, and I knew that the marketing mix would have to be factored into my grand idea.
Product–I knew that my product was apple juice because I know I was gifted to make it and that I would use the best blender that I can afford, which was under $200.
Price–The price at which I wanted to sell it may cause me to end up drinking the juice, and I knew it had to be set at an affordable one.
Place–Initially, selling would start in my neighborhood and then extend to my last place of employment and other places.
Promotion–I relied on word of mouth to get my product placed in the mind of potential buyers.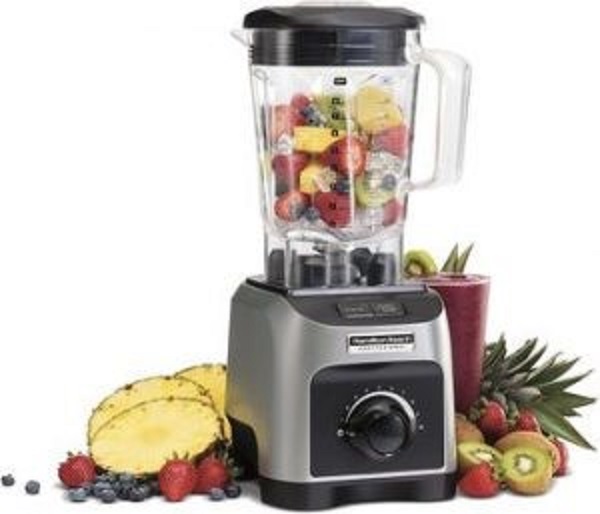 The Leap of Faith
I was not a stay-at-home mom, most of my juices were store-bought, and I had no reason to use a blender or a juicer. How would I go about making 'Grandma Alma's Homemade Apple Juice'? Alma was my grandmother's name, and I wanted to dedicate my small business to her with the hope that it would thrive. I sat, and I thought of all the things that I would need. I knew apples were needed to make apple juice, my special ginger ingredient, sugar, and I couldn't afford a powerful juicer, so I would have to opt for an affordable blender. I shared my idea with my friend and asked her to recommend a blender to me, and she recommended I choose from several blenders from a list that she recently bought her blender from. The blender of choice was the Hamilton Beach 58800 blender. I went to the store the following day, and I bought
6 dozens apples
2lbs of ginger
6lbs of brown sugar
With a little business background, I carefully selected my target market, did my price research, and decided on a price that was convenient to me, and decided how I would deliver my products to my customer, as also if they would be frozen or not. As a new entrant in the market, I knew I had to have a competitive advantage and that I needed to have a strategy. After all, the survival of my family depended on this new initiative.
How I Made Grandma Alma's Homemade Apple Juice
I followed these simple steps:
Pour 4lbs of sugar into a 4-gallon container
Dice 1lb of ginger and bring to boil in 10 cups of water and allow to cool
Strain the ginger and pour the mixture onto the sugar
Stir together and cover the container 
Wash 6 apples (the blender can only hold that amount at one given time)
Cut the apples in quarters and removed the seeds
Cut them into smaller sizes
Place the apples in the blender and blend for 5 minutes
Strain the juice using a small meshed strainer
Pour the juice onto the sugar mixture and stir
Repeat the blending of 6 apples each, straining, and pouring onto the sugar mixture
Allow the mixture to sit for 3 hours fermentation
Pour them into 8-ounce bottles
Place what could hold in the freezer and the rest in the refrigerator
The Hamilton Beach 58800 blender worked wonders. The parts were easy to pull apart, and the cleaning process was a breeze. I knew I had to take care of the blender so that it could take care of my family.
The business started slow, but with supporting neighbors, my business gradually grew. Three months into my business, I was able to buy a better blender that was also affordable, with better features and capabilities from the same recommended list that my friend directed me to. The pandemic forced me to become creative.
Choosing the Right Products
Choosing the right apples to make apple juice to serve a delectable treat to my customers is my trade secret. The type of ginger used is also of a special kind. In a competitive market, your key ingredients must remain a secret if you are to have that unique taste to your product.
In a time of crisis, my advice to you is not to sit and wait until the crisis strikes and cripple your efforts in protecting your loved ones. Find your niche or something that you are good at doing that will help you from a financial standpoint. Your loved ones may be dependent on you, and the pandemic taught me that I should be prepared for the unexpected.
Apple Juice! – Literally the Life Saver
It was through the sale of Grandma Alma's Homemade Apple Juice that I was able to keep my family alive since it provided me with the opportunity to put food on the table and to pay the bills.