A few days ago I have invited a special guest at my home. As you know I love to cook and like to prepare new and innovative food for my family and guests. And if there is a special guest, there is no word to say. I want to make some special and new food for my special guest. Friends, I have an old recipe diary where I wrote my own and collected recipes and I opened my old and special recipe diary. I believe that if you make special food for a special guest then it will give him a good impression. I also thought about the outlook for the food. Because we know that " the favorite first impression is the best impression". Hence I chose a fish cake recipe from my favorite diary. I found that all the ingredients for the fish cake recipe are available at my home. So I didn't have to go the market to buy anything. I didn't feel any complicacy in making the cake. It was an easy and simple recipe but also delicious and good looking.
I made the cake and the taste was just simply awesome and my new guest also liked that. He appreciated it very much. He was a diabetes patient so the delicious fish cake was appropriate for him. I want to thank my husband because he helped me a lot for preparing the fish cake. I want to share with you one of my secret messages, my husband is my food taster when he is available at home! When I cook new food he always helps me. He inspires me every time, which gives me the inspiration for cooking.
Some of us don't like fish. When you serve them the fish as a fry or curry then they won't take this. They say, "I don't like fish or I don't eat that fish or I don't like the flavor of the fish." Even though they don't know the name of the fish. Sometimes I think they give the answer habitually that they don't eat fish. But if you give them the fish cake without mentioning that, that is a fish cake just see what happens. They will grab it without saying anything. They even don't ask any flavor of it. So if your kids or family member don't like to eat fish try with them like this.
In this recipe, if you want you can add vegetables. Here I didn't use vegetables. Here I included a video for you so that you can make the cake easily. This recipe is good as a snack.
| | |
| --- | --- |
| Preparation time | 20 minutes |
| Cooking time | 1 hour 30 minutes |
| Total time | 1 hour 50 minutes |
| Servings | 6 |
Ingredients for the fish cake recipe
2 cups carp fish, boiled
1 cup bread, chopped
2 tablespoon onion, sliced
2 tablespoon butter
¼ teaspoon black pepper powder
2 eggs
1 cup milk
3 tablespoon tomato sauce
2 tablespoon lemon juice
1 teaspoon salt
2 teaspoon green chili, sliced
Process of fish recipe
Step 1
You can take any kind of big fish for this fish cake recipe. Here I took carp fish. Boiled the fish pieces with 1 tbsp lemon juice and salt for 10 minutes. Take out the bones, fat, and skin from the fish pieces. Smash the fish meat very well and keep the minced fish aside.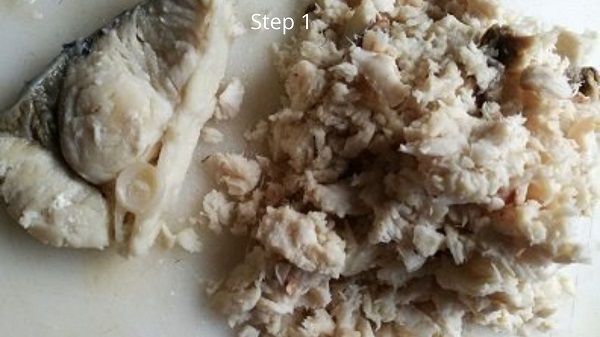 Step 2
Cut the onion into julienne size.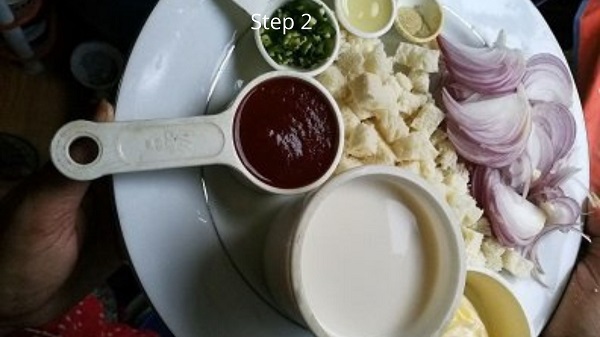 Put 1 tbsp butter in a non-stick frying pan over medium heat. I love to use the T-fal non-stick frying pan for my cooking. Add the onion slice to the butter and fry it over low heat until tender. Keep it aside.
Step 3
Separate the egg yolk and white part of the egg in a separate bowl. Whisk egg yolk and white part of egg separately with a hand whisker or fork. Keep both aside. Cut the bread into small cube size. Mix egg yolk with the liquid milk. Whisk with a hand whisk very well.
Mix minced fish, bread pieces, green chili sliced, milk mixture, tomato sauce (here I used homemade tomato sauce), salt, rest of lemon juice, pepper, and fried onion in a bowl very gently with a spoon or hand. If you use your hand for mixing wash your hand before mixing.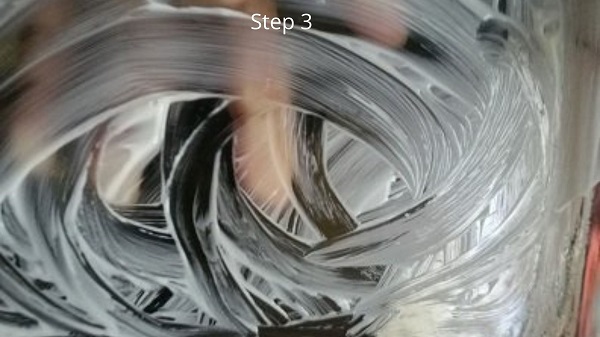 Step 4
Take an oven-proof glass baking dish where you can serve the cake. Grease the baking dish with the butter or spray for greasing.
Preheat the oven to 200°c for 10 minutes. Pour the mixture into the baking dish. Pour the mixture into the baking dish.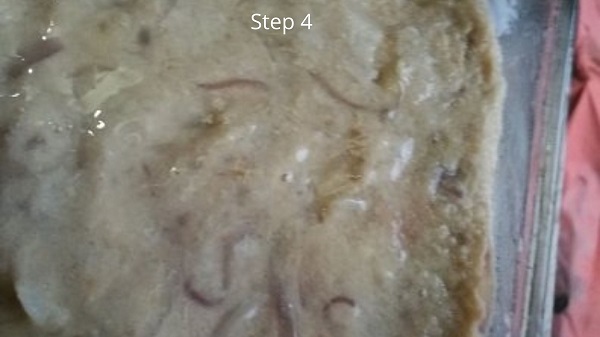 Spread the white part of the egg over the fish mixture. Bake the cake at 180°c for 45 minutes to 1 hour. Oven baking time and temperature depend on the oven to oven. You can adjust the time and temperature as per your oven system. Here I used Miyako electric oven. I am very comfortable with this. For the best electric oven, you can check the shop or online.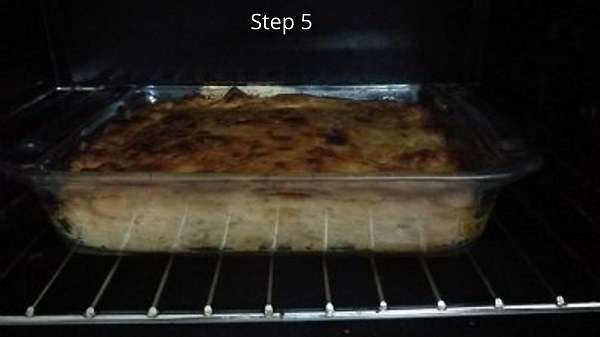 Step 5
Check the cake with a stick after 40 minutes. Insert a stick in the cake. If the stick comes out clear and clean then the cake is ready to serve. If the stick comes out sticky then need more time for baking. Bake until the top is golden brown. When the cake is properly baked switch off the oven. Keep the cake in the oven for 10 minutes. Take out the cake from the oven. Cut it into your desired size. The fish cake recipe is ready to serve.
Serve the different tasty, delicious, and healthy fish cake to your special guest or family or beloved friends with any kind of sauce.
                                        Nutrition Facts: Amount per serving
Calories
139
Total Fat
3.8g
Cholesterol
76mg
Sodium
492mg
Potassium
78mg
Total Carbohydrates
6.1g
Protein
12.6g
Vitamin A
5%
Calcium
9%
Vitamin C
7%
Iron
2%
If you like my fish cake recipe, please share the recipe with your family and friends. I love to cook and like to share my delicious food recipes with my beloved friends. Check here for more Fish Recipe.
*Happy Cooking*