Last Updated on December 1, 2020 by Sultana Parvin
Delectable dishes are a surefire way to make any game-day Snacks party a hit, no matter who comes out on top. From Buffalo Chicken Dip to Mac & Cheese Bombs (yes, you read that right), our top five snacks to enjoy during the big game are at your fingertips.
Buffalo Chicken Dip
Buffalo Chicken Dip is undoubtedly one of the best football snacks ever. It's a classic and for good reason. Scoop-able, warm, and totally irresistible, even the losing side at your game-day party will be happy while enjoying it.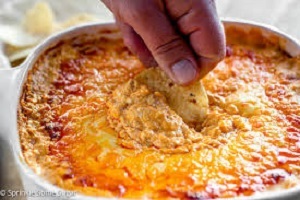 Buffalo Chicken Dip has all the ingredients you want to see going into a dip: chicken, buffalo sauce, cream cheese, sour cream, and a few seasonings of your choice. Et voilà: the dip of your dreams.
Fried Chicken Wings/Buffalo Wings
What would game-day be without chicken wings? Not much of a game-day, if you ask us. In fact, wings are such a staple that upwards of one billion wings are eaten over the championship weekend. Spicy, crispy, and oh-so delicious, chicken wings are the classic football food.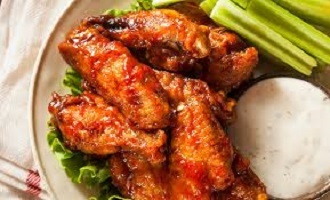 Our favorite wings are fried, then doused in hot sauce. We like blue cheese dressing, celery, and carrots on the side for the ultimate winning dish. If some of your fellow football fans aren't keen on the buffalo aspect, no problem. Chicken wings are the perfect snack with or without it.
Homemade Guacamole & Queso
Dippable snacks like chips, guacamole, and queso are a no-brainer for a game-day viewing party. Guests can enjoy them at their own leisure and still have a free hand to wave around in excitement (or anger). Plus, making your own guacamole and queso is simple and tastes just as great as a store-bought dip.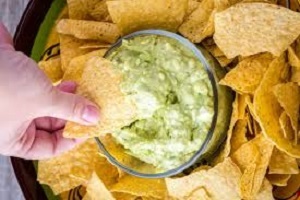 Guacamole boasts fresh ingredients like avocado, tomato, onion, cilantro, lime, salt and pepper, garlic, and sometimes jalapenos. Queso includes—you guessed it—a whole lot of cheese as well as chili peppers, cumin, onion, cilantro, and salt, and pepper. The best part about these dips is that you can customize them to your tastes. Not too keen on spicy foods? Omit the jalapenos and chili peppers. Want to add a citrusy flair to your guacamole? Squeeze a lime over it. The possibilities are endless.
Big Mac Egg Rolls
Score big with your party attendees with this one. Big Mac Egg Rolls are exactly what they sound like: an egg roll and a Big Mac all wrapped up into one. They're the American dream of crunchy, saucy deliciousness in a hand-held bite.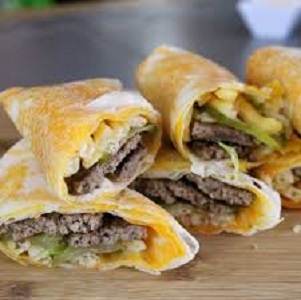 Ground beef, special sauce (or whatever sauce your heart desires), lettuce, cheese, pickles, and onions, all fried to perfection inside of an egg roll. Top them off with sesame seeds to capture the true essence of the Big Mac.
Mac & Cheese Bombs
One of the most satisfying and simple dishes made more satisfying, and even simpler: The Mac & Cheese Bomb. Your game-day fans will go wild for these delicious little pieces of heaven. And the best part? They're bite-sized and handheld, so your guests won't have to take their eyes off of the game to enjoy them.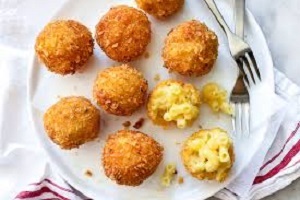 Macaroni, melted cheese, baked biscuits, and bread crumbs make up these beauties. Just get ready to have everyone at the party asking, "where did you hear about these?" for weeks on end. 
Regardless of who's rooting for who at your game-day snacks viewing party, good food ensures that everyone enjoys the experience. And if you're not keen on hosting, why not take the party to your local sports bar?