Last Updated on November 28, 2021 by Sultana Parvin
I get many requests from my fish lover fans and friends that how to grill tilapia in oven? I try to describe a simple and easy recipe to grill tilapia. Hope you will try the recipe at home and enjoy the oven grilled tilapia recipe.
Benefits of Tilapia
Tilapia is an affordable fish. People love tilapia since it is generally reasonable and it has mild-flavored, doesn't taste fishy. It is the fourth most usually devoured sort of fish in the United States.
Tilapia is a lean source of protein that is loaded with different nutrients and minerals.
Tilapia contains considerably less omega-3 than other fish like salmon. Its omega-6 to omega-3 proportion is higher than other fish and may add to aggravation in the body.
Picking tilapia from a dependable source can lessen the dangers to wellbeing. Purchasers can search for the nation of birthplace or the Ocean Wise image to check the wellspring of their fish.
The U.S. Food and Drug Administration (FDA) lists tilapia as one of the best options for pregnant or breastfeeding women and children above the age of two years. This is because of its low mercury and contaminant content.
| | |
| --- | --- |
| Preparation time | 55 minutes |
| Cooking time | 50 minutes |
| Total time | 1 hour 45 minutes |
| Servings | 4 |
Ingredients for oven grilled tilapia recipe
1.5 kilograms tilapia fish
1 teaspoon coriander powder
1 teaspoon cumin powder
2 tablespoons oil
1 teaspoon basil
1 tablespoon fish sauce
2 teaspoons chili powder
1 tablespoon soya sauce
1 tablespoon garlic paste
4 tablespoons lemon juice
1 tablespoon ginger paste
3 tablespoons yogurt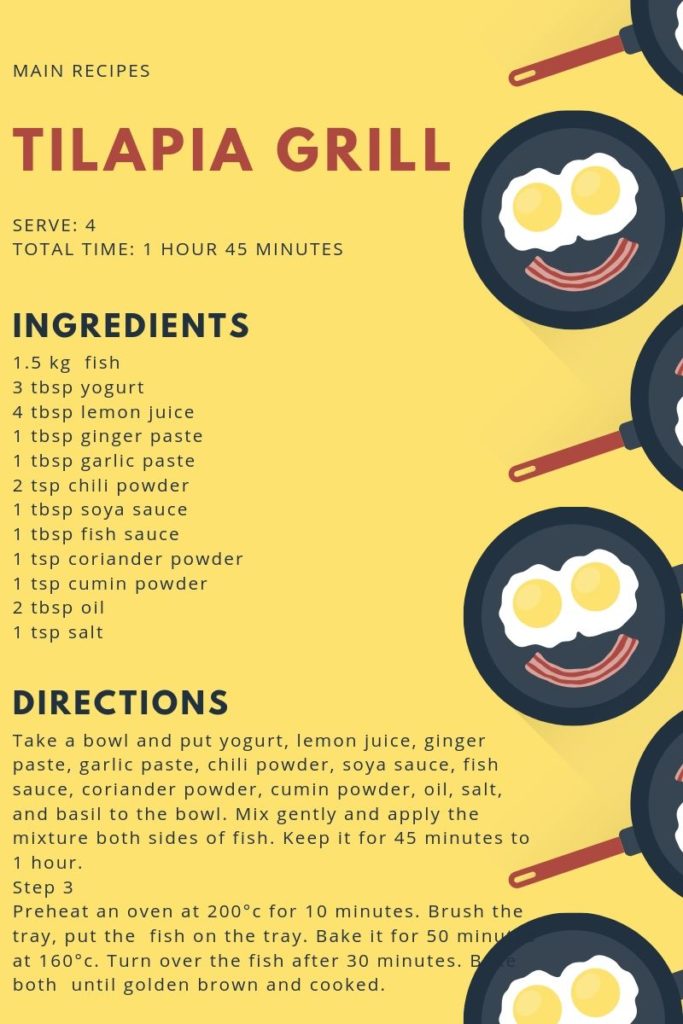 How to grill tilapia
Step 1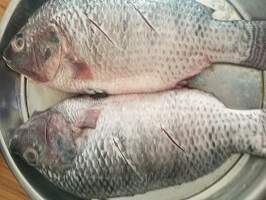 Select fresh and large size (approximately above 700gm per piece) of tilapia for this recipe. The small size of tilapia is not perfect for the grill. Cut and clean very well the inside of fish. Stripe the fish on both sides. First, wash with fresh water.  Add 2 tbsp lemon juice and salt to the fish and apply both sides of the fish. Keep it for 30 minutes. Then wash the fishes with fresh water.
Step 2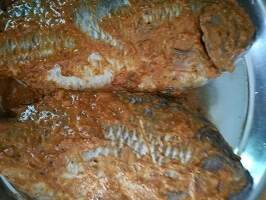 Take a bowl and put yogurt, lemon juice, ginger paste, garlic paste, chili powder, soya sauce, fish sauce, coriander powder, cumin powder, oil, salt, and basil to the bowl. Mix gently and apply the mixture to both sides of fish. Keep it for 45 minutes to one hour.
Step 3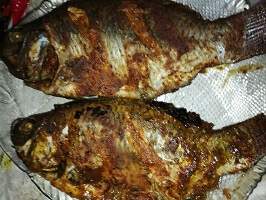 How Long to grill tilapia?
Best way to grill tilapia: Preheat an oven at 200°c for 10 minutes. Brush the tray, put the tilapia fish on the tray. Bake it for 50 minutes at 160°c. Turn over the fish after 30 minutes. Bake both sides until the fish is fork tender and golden brown.
Serve the best-grilled tilapia as the main dish with salad and sauce. You can serve the grilled tilapia as a side dish with naan, rice, or bread.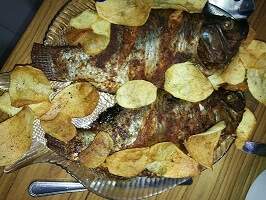 I love to cook and like to share my delicious food recipes with my family and friends. If you like my hot to grill tilapia in oven please share the recipe with your family and friends.
*Happy cooking*