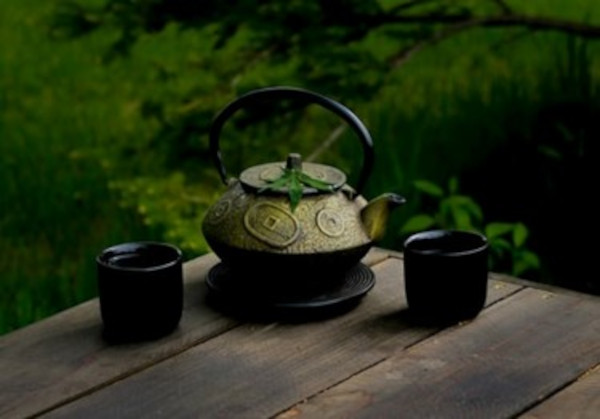 Last Updated on July 25, 2022 by Sultana Parvin
If you've ever wondered how to make a psycho-active tea, you're not alone. Stoner's pot is popular and used by a lot of people for a variety of purposes. Some people use the leaves and flowers of the plant, while others decarboxylate the plant material before making tea. Whatever you decide to use, you can be sure to enjoy it in no time. Here are some tips on how to make psycho-active tea.
Plant Stems
Making psycho-active tea from plant stems is an environmentally friendly method that is also waste-free. While weed stems contain very few cannabinoids, they are still packed with them. Drinking tea has several health benefits, and is a convenient alternative to smoking pots. It also reduces the irritation of smoke, which can make it an ideal option for people who do not wish to use tobacco products. The potency of the tea varies, depending on the quality of the plant stems and flower, as well as the individual's tolerance to the effect.
Psycho-active stem tea is a popular method of consumption and does not require complicated tools. Its potent effect will last from four to eight hours, depending on the strain, the most popular is the girl scout cookies strains. Despite the hazy legality of the plant, the herb can help you with a variety of health conditions, including chronic pain, insomnia, gastrointestinal problems, and headaches. In ancient India, this was used as a medicine for labor pain and has been praised for its healing properties.
High-Yield Flowers
To make your own psycho-active tea, first grind up the plant material to a fine powder, avoiding using your fingers. This will leave a much larger surface area for the cannabinoid compounds to be activated. Once the material is ground up, pour the mixture into a tea kettle and simmer for at least 20 minutes. Stir occasionally and add more water if needed. Once the mixture is ready, strain the mixture into a bowl. You can now refine the mix by adding a little honey, cinnamon, or any other flavorings to taste.
If you're looking for a different type of psycho-active tea, you can use the stems of the flower. These contain a high concentration of cannabinoids. An ounce of shake from mid-quality buds can contain five grams of cannabinoids. You can also use any kind of tea bag to make your own tea. The taste and potency of your psycho-active tea can be customized according to your needs.
Potent Leaves
Making psycho-active tea from leaves can be a daunting and frustrating experience. It requires a basic understanding of cannabinoids chemistry. The raw, live sativa plant contains three main compounds: delta9-tetrahydrocannabinolic acid (THCA), cannabidiolic acid (CBDA), and a number of other cannabinoids. These are the two most notable. To make psycho-active tea, you must first decarboxylate the leaves or flowers.
Once the leaves or stems are decarbed, they can be steeped in a cup of tea. Psycho-active tea can be sweetened or flavored as you like. You can use regular tea bags or an infused-compounds sweetener. Some experts recommend using raw sativa or indica flowers instead of decarbed buds. Raw sativa flower contains a high amount of the health-promoting compound within the plant.
Before brewing the tea, you should first decarboxylate the plant material by placing it in a pot. Add a cup of water and stir well. Then, add one to two teaspoons of coconut oil and 15 grams of leaves. Leave to steep for at least fifteen minutes. Once it is done, strain and serve. Enjoy the relaxing effects of this tasty drink! You may also want to experiment with flavored psycho-active tea, which is also called cannabutter tea.
Sativa Flowers And Leaves
If you are looking for a delicious and relaxing winter beverage, try making tea with sativa flowers and leaves. The flavor is enhanced by the flower and leaves, and some varieties are available in state-licensed dispensaries. Making psycho-active tea is easy and will satisfy your curiosity for a delicious cup of the herb. Just follow these steps to prepare the drink. It will make your winter a lot more enjoyable!
Grind your sativa leaves and flowers finely and place them in a small bowl. Add some butter to the bud mixture and stir well to incorporate the oils. Simmer the mixture over low to medium heat until it is thick and smooth. Once the mixture is ready, strain it through a fine sieve. You may add other ingredients, such as honey, cinnamon, or other flavors to enhance the taste. Once the leaves and flowers are steeped, you are ready to enjoy the tea.