The word 'Lamb' means a juvenile sheep with less than one year of age. But traditionally in Indian lamb roast recipe is meant by the specially roasted complete leg with a heap of healthy goat or sheep. Usually, the rear leg with longer shape and more meat are used for the lamb roast.
If you like to like to be appreciated as an excellent chef, you can choose to cook the lamb roast recipe on any family occasion, or while you invite your friends for a dinner at home. While the cooked lamb is displayed in the dining table on a large dish, it changes the impression about our cooking skill to others. It is not only the appearance of the dish but also the taste and delicacy that enhances your standard of a food table.
As a mughlai food item, lamb roast is usually cooked with a good number of different spices. But sultana's recipe as always does, has made the process of cooking easier with a number of spices as less as possible. You can reduce the saturated fat of the lamb trough removing excess fats from the meat. Here I describe 3 types of cooking, cooking with crock-pot, cooking with an oven or with a pan.
| | |
| --- | --- |
| Preparation time | 3 hours 30  minutes |
| Cooking time | 1 hour 30 minutes |
| Total time | 5 hours |
| Servings | 6 |
Ingredients for lamb roast recipe:
1 kg lamb
½ cup onion paste
½ teaspoon cumin powder
2 teaspoons garlic paste
1 teaspoon ginger paste
1 teaspoon salt
½ tsp green chili paste
½ teaspoon coriander paste
1 teaspoon poppy paste
1 teaspoon lemon juice
½ cup yogurt
1 tablespoon sugar
1 teaspoon hot spice powder
4 tablespoons oil
Process for lamb roast recipe:
Step 1
Remove extra fat from lamb. Score the lamb with a fork.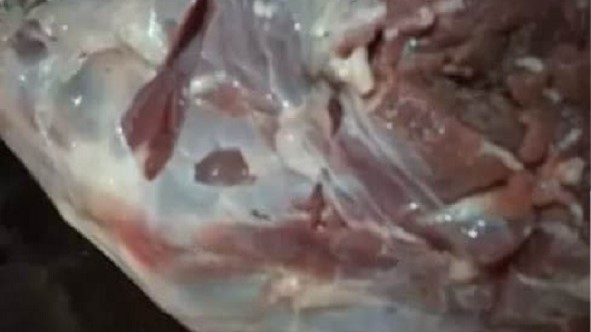 Step 2
Mix all ingredients to lamb except oil. Marinate lamb with all ingredients except oil and keep for 2 hours.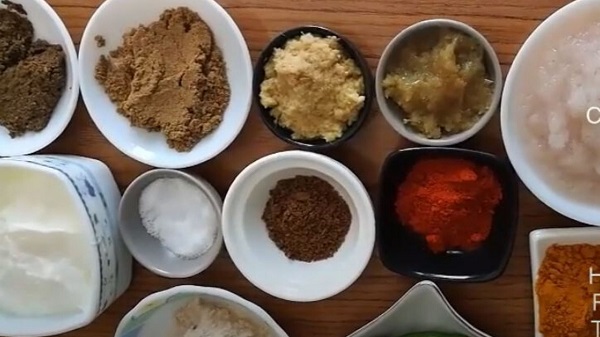 Step 3
Heat oil in a deep pan and put the marinated lamb. Cook for about 80-90 minutes on low heat with cover. You can use slow crock-pot for this recipe. If you have crock-pot then it will be a perfect recipe for the crock-pot.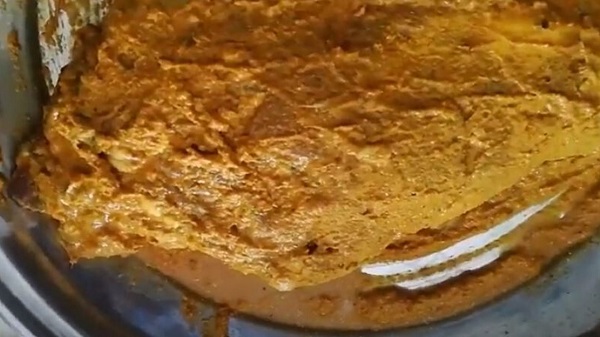 Step 4
If you want to cook it in microwave an oven, then break the bone and add 2 cups of water. Cover the dish and cook for 15 minutes over high power. Turn and again cook for another 10 minutes over low heat. When the water dries up to take out from the oven.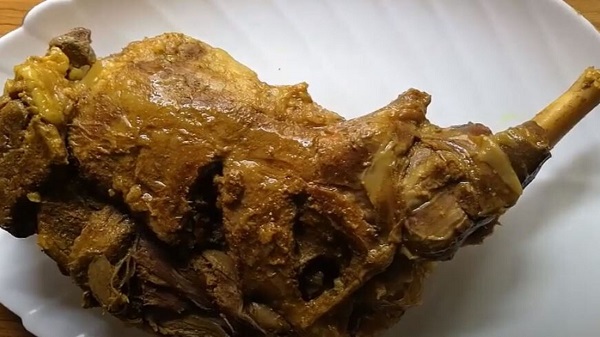 Step 5
Garnish with French fries or salad leaves. Alternatively, serve this with potato slice fries. Serve the lamb roast with paratha, pulao or rice. It is advisable to keep a long shank fork and a sharp knife for cutting the meat from the lamb while served on the table.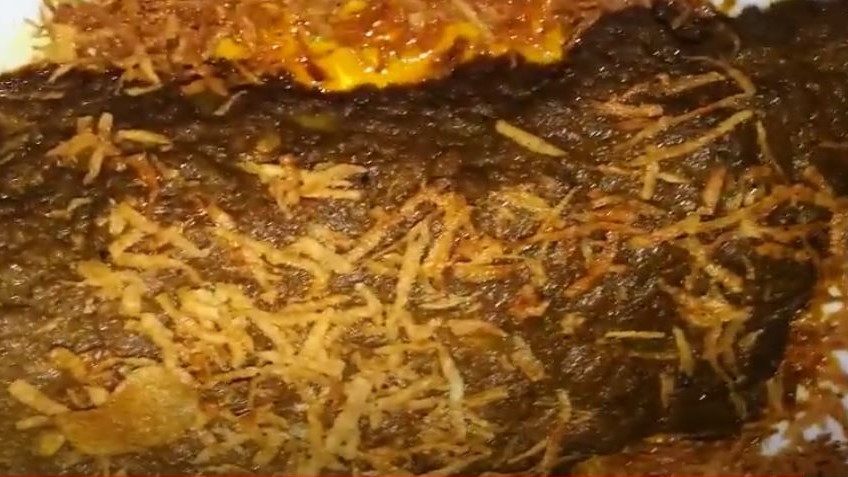 If you like my lamb roast recipe please share this recipe with your family and friends.
I love to cook and like to share my delicious food recipes with my beloved friends.
*Happy Cooking*