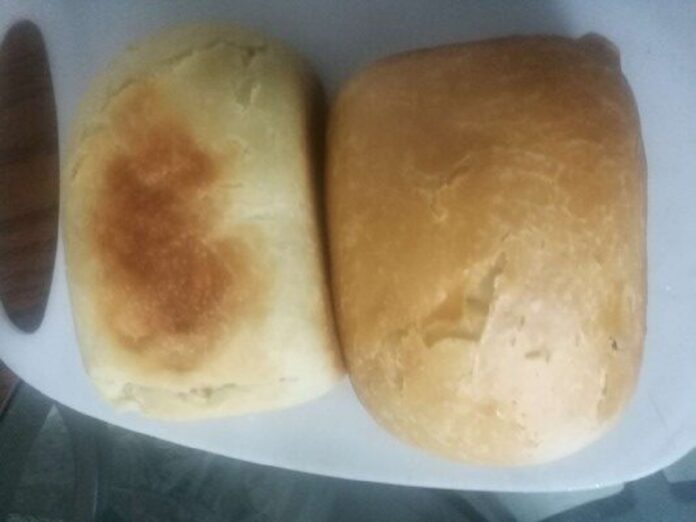 Last Updated on December 1, 2020 by Sultana Parvin
What is the main issue right now in our world? Coronavirus? Yes, you are right. Coronavirus or Covid-19, how many people are affected, and how many died these are the prime topics of discussion among everyone in the world. We are facing the worst most pandemic that anyone has seen before.
Those who have come across foreigners or who might have been contracted virus are in quarantine. Those who are not yet affected by the virus are maintaining social distancing and self-isolation staying at home. Nobody is going out of home unless in dire need.
This is a terrible situation in one side. But the good side of coronavirus is getting your family members with you all along throughout the crisis period. Now you can give more time to your family and so they can do for you. You can turn this bad situation to vivacious if you are creative in making food enjoy with your family members at home.
Other than getting each other beside, you can enjoy it as a quality time with your family through making some good food and sharing it together. While doing so, your family members, your husband or children can also take part in some items and make some items by their own, which you can taste and have fun.
As you are not going out of home, think what food you would take from outside. I can name some items, which my children would like: Pizza, Donut, Burger, Sandwich, Pasta, Fried Chicken, French fry, Fried rice etc. I shall try to give you recipes of all these items.
Usually we don't make bread at home as it is available in the nearby shops and its price is also reasonable. But now all shops, bakeries and restaurants are closed. So, first of I shall share with you how to make homemade bread.
Keep Safe From Coronavirus and Try to Make Homemade Bread
After over 15 years I tried to make bread at home yesterday. Making bread is complex and time consuming, and for an obvious reason we avoid making bread at home. My daughter wanted to learn how to make bread at home. By the grace of Almighty the bread was so good that made me inspired and I liked to make another one on next day. I make the bread with clean and fresh ingredients. This is very important for now. So here is the recipe for homemade bread for my beloved friends.
Homemade bread Ingredients at home quarantine
600 gm flour
40 gm milk powder
1 egg
60 gm sugar
20 gm yeast
10 gm salt
50 gm butter or 40 gm oil
Lukewarm Water as much as required
Directions for the bread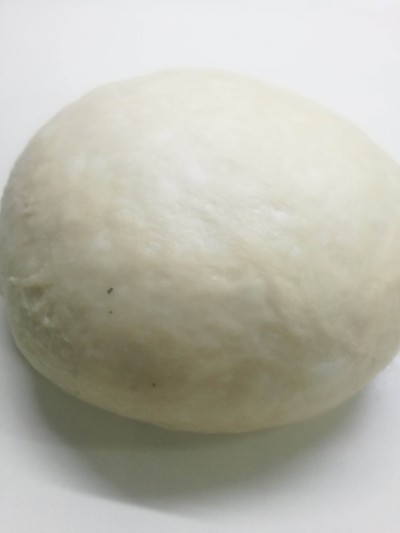 Clean your hand with liquid hand wash for at least 20 seconds. Clean your bowl, bread mold, and accessories. Take flour, yeast, sugar, salt, milk powder, and egg in a clean bowl. Add lukewarm water slowly to the flour mixture. The dough should be neither so soft nor so hard.
Cover the dough for five minutes. Torn the dough into apart and add oil. When the dough will glitter and separates from the bowl, it is perfect for bread. Cover the dough and keep it in a hot place for 30 minutes.
When the dough becomes double, then it is ready for baking, divided the dough into two parts. Press the dough to let the gas from yeast come out from it. Give loaf shape to the dough. Brush the bread mold and put one loaf into the mold. The joint part is to be the bottom side. Keep it in a hot place for 30 minutes. Keep the cover slightly open so you can see when it will rise and almost cover the mold.
Preheat the oven at 200⁰c for 5 minutes. Bake the bread at 180⁰c for 20-25 minutes in the lower rack of the oven. Turn over the mold after 20 minutes. You can smell the nice flavour of fresh bread. Keep it for cool then slice it with a sharp knife.
Share the pieces of bread with your family for breakfast or make sandwiches for afternoon snacks.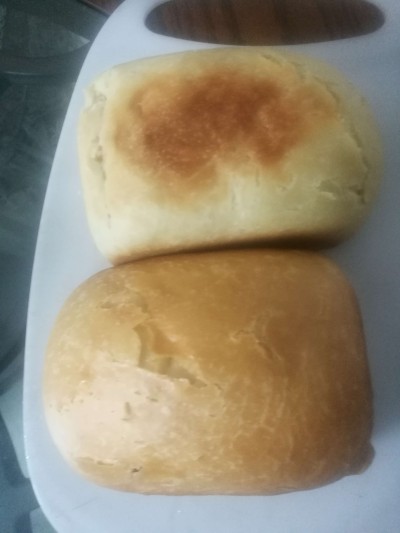 Enjoy your stay at home and make your family members happy. Keep everyone safe from Coronavirus infection. Share the homemade bread recipe with your family and friends.