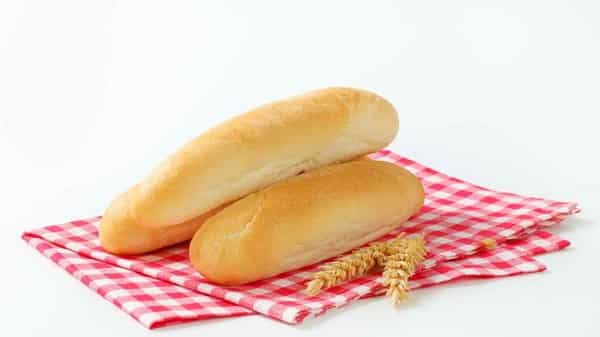 Last Updated on May 27, 2023 by Sultana Parvin
Sultana bread rolls are a classic pastry that is loved by many for its sweet and soft texture. This recipe is simple and straightforward, using just a few basic ingredients, making it perfect for both novice and experienced bakers alike. The rolls are filled with juicy sultanas, giving them an added burst of sweetness and making them the perfect treat for a cozy afternoon. Whether enjoyed as an indulgent breakfast, or as a delicious dessert, these sultana bread rolls are sure to become a staple in your baking repertoire.
Ingredients:
1 cup warm milk
2 1/4 teaspoons active dry yeast
2 tablespoons sugar
3 cups all-purpose flour
1 teaspoon salt
1/2 cup unsalted butter, at room temperature
1/2 cup sultanas
1 egg, beaten for egg wash
How to Prepare Sultana Bread Rolls
In a large mixing bowl, dissolve yeast in warm milk and add sugar. Stir to combine and let sit for 10 minutes until the mixture becomes frothy.
Add flour, salt, and butter to the yeast mixture and mix with a spoon or a dough hook attachment of a stand mixer until the dough comes together.
Knead the dough on a floured surface for 5 minutes until it is smooth and elastic.
Place the dough in a greased bowl, cover it with a damp cloth and let it rise in a warm place for 1 hour, or until doubled in size.
Preheat the oven to 375°F (190°C). Line a baking tray with parchment paper.
Roll out the dough on a floured surface to a thickness of about 1/2 inch (1.25 cm).
Cut the dough into squares or use a cookie cutter to cut out your desired shapes.
Place a small handful of sultanas in the center of each piece of dough and roll the dough up to enclose the sultanas.
Brush the egg wash on each roll and place them on the prepared baking tray.
Bake for 15-20 minutes, or until golden brown.
Serve the sultana bread rolls warm, with butter or your favorite spread.
Enjoy your delicious and easy-to-make sultana bread rolls! They are perfect for breakfast, lunch, or a snack. The sweet sultanas inside the soft and fluffy dough are a delicious combination that everyone will love.
Tips
Use high-quality sultanas: Soak the sultanas in warm water for 10 minutes before using them to make the dough. This will help to plump up the sultanas and make the rolls sweeter and more flavorful.
Use fresh yeast: Fresh yeast is a must for making the best sultana bread rolls. It's more active than dried yeast, which will help the rolls rise and give them a better texture.
Knead the dough well: The key to making light and fluffy sultana bread rolls is to knead the dough well. Use your hands or a stand mixer to knead the dough until it is smooth and elastic.
Let the dough rise: After kneading the dough, place it in a warm, draft-free place to rise. This will take about an hour.
Roll the dough thin: When you're ready to shape the rolls, roll out the dough to a thickness of about 1 cm. This will help the rolls to cook evenly and rise to the right size.
Brush with egg wash: Before baking, brush the tops of the rolls with beaten egg. This will give them a golden color and a glossy finish.
Bake until golden: Bake the rolls in a preheated oven at 180°C until they are golden brown and sound hollow when tapped on the bottom.
Cool on a wire rack: Once done, remove the rolls from the oven and transfer them to a wire rack to cool completely. Serve them warm, with butter or your favorite spread.
Follow the tips for making perfect sultana bread rolls and enjoy your homemade bread.