Last Updated on December 1, 2020 by Sultana Parvin
Vegetable soup is a very healthy recipe. You will find here two vegetable soup recipes. One is vegetable cream soup and another is vegetable souplii. These two recipes are so easy just follow the instructions and make two healthy and tasty recipes at home. Enjoy cooking.
Vegetable cream soup
| | |
| --- | --- |
| Preparation time | 10 minutes |
| Cooking time | 20 minutes |
| Total time | 30 minutes |
| Servings | 4 |
Ingredients for vegetable cream soup:
1 tablespoon butter
2 tablespoons onion, sliced
2 tablespoons flour
100 g cabbage, sliced
250 ml milk
100 g carrot, cut into small size
100 g cauliflower, cut into small size
½ teaspoon salt
½ teaspoon black pepper powder
Process
Boil all vegetables with a ½ cup of water. Keep aside.
Heat butter in a deep non-stick pan and fry onion until tender.
Add flour and stir constantly. Then add hot milk slowly.
After mixing milk and flour very well, add vegetables with 4 cups water and salt.
Cover the pan for 5 minutes. Add black pepper powder to the soup.
Cook another 5 minutes.
Vegetable cream soup is ready to serve.
Serve the vegetable soup as hot.
Vegetable Souplii
Cauliflower, beans, and carrot make an attractive mix vegetable. In most parts of India and Bangladesh, many people are fond of this vegetable. As a result, different people love to eat differently. Vegetable souplii is the one that is suggested for those, who likes to eat soup and vegetables and avoid other spices, fish, protein etc. Especially, Indian vegetarians would love to take this item as one of their most favorite dishes.
| | |
| --- | --- |
| Preparation time | 10 minutes |
| Cooking time | 15 minutes |
| Total time | 25 minutes |
| Servings | 4 |
Ingredients for vegetable soup recipes vegetable souplii:
2 cups cauliflower
2 pieces carrot
1 cup bean
1 piece onion
2 green chilies
1 tablespoon vegetable oil
1 teaspoon salt
4 cups of chicken stock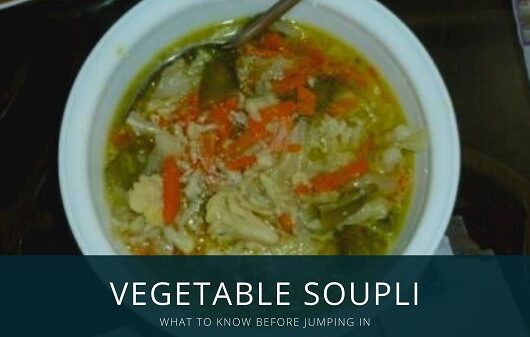 Process
Cut all vegetables in the same size.
Heat the oil in a deep non-stick pan on the burner over medium heat.
Add onion slices, chilies, and salt to the oil.
Saute the vegetables for 2 minutes.
Add chicken stock to the vegetables.
When the chicken stock is boiled, put all cauliflower, carrot, and bean pieces.
Cook for 10 minutes or until vegetables are boiled.
Take the vegetable soupli in a dish and serve it hot.
If you like my vegetable cream soup and vegetable soup recipes please share this recipe with your family and friends.
I love to cook and like to share my delicious food recipes with my beloved friends.
*Happy Cooking*