Samucha is one of the most delicious and attractive snacks items available in South Asian countries. Though its inner ingredient called 'pour' varies among different types of meats and vegetables, yet beef samucha takes lead for its yummy taste among the different inner ingredients. It carries great food value. Usually, samucha is fried with cooking oil after giving its shape, but if you don't like a fried item, you may choose to take boiled or steamed samucha. If you do not like oil you can take boiled beef samucha. This is healthy for everyone.
Beef samucha comprises a thin layer of chapatti on the outside, which is filled with minced beef processed with other ingredients. Samucha's triangle shape is universal, which needs a bit careful in the preparation of samucha. Yet, because of its delicacy and taste, samucha remains in the tasters' choice as the most loving snack.
| | |
| --- | --- |
| Preparation time | 30 minutes |
| Cooking time | 30 minutes |
| Total time | 1 hour |
| Servings | 16 |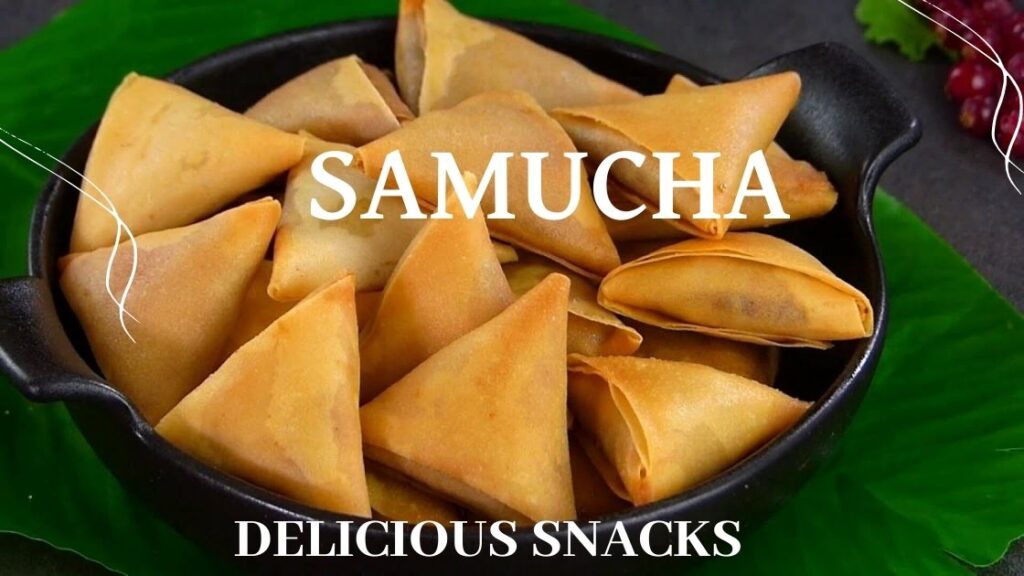 Ingredients for beef samucha recipe
250g minced beef meat
500g flour
1 cup cooking oil
250g onion slices
4 pcs green chili mini-slices
2 teaspoons ginger paste
2 teaspoons garlic paste
1 teaspoon red chili powder
½ teaspoon hot spice powder
2 tablespoons coriander leaves
1 teaspoon salt
Process for Beef Samucha
Step 1
Mix minced meat with ginger paste, garlic paste, chili powder, hot spice powder, and salt. Heat 2 tbsp oil and cook the minced meat mixed with spices. Add ¼ cup of water and cook over low heat covering the pan. When the minced meat is almost dried up the pour is ready. Take it to a small dish.
Step 2
Separately, mix flour with salt and a little water for making the dough. For better results keep the dough aside for few hours. Divide the dough into 8 separate balls. Make chapatti with each ball. Spread a little oil over the chapatti and put another chapatti over it. Then again make a thin and big chapatti. Heat the chapatti lightly in the plain non-stick pan. Separate two chapatti and cut into 8 inch X 3 inches.
Step 3
Take 1 tablespoon flour and make a paste mixing with a little water. Make triangle shape pieces of chapatti using the past to join sides. Put the pour (cooked minced meat) into the triangle-shaped samucha. Close the open part of the samucha with flour paste.
Step 4
Heat oil in a non-stick pan over medium heat. Or use an airfryer for frying without oil. This is very healthy. Fry all samucha till the color is golden or light brown.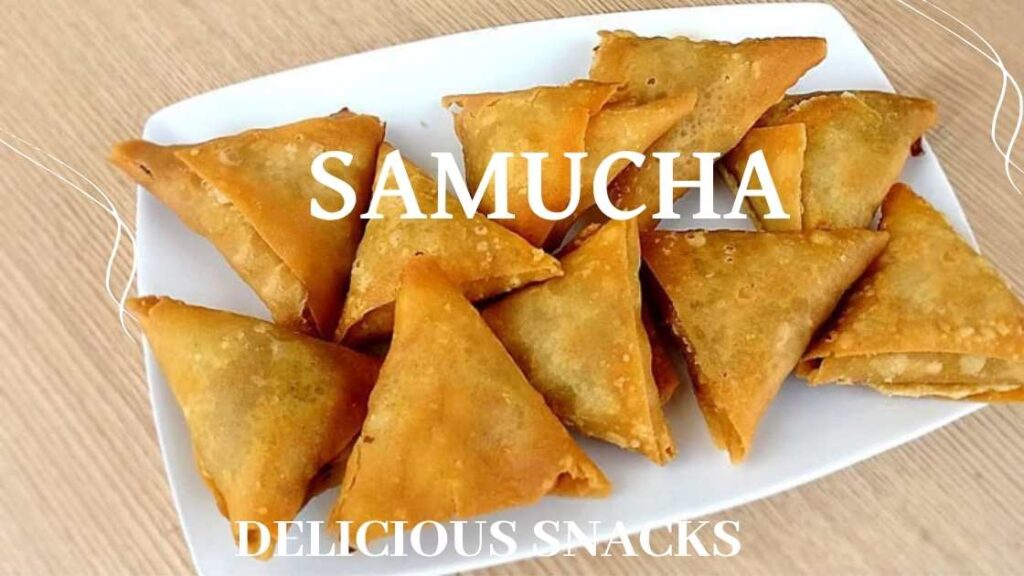 Samucha is ready to serve. Serve the beef samucha with ketchup or chutney. This is a very good choice for teatime. Enjoy beef samucha with your colleagues.
If you like my beef samucha recipe please share this recipe with your family and friends. I love to cook and like to share my delicious food recipes with my beloved friends.
Recipe by Sultana
*Happy Cooking*