Soups are perfect food items for people who are on the keto diet. Soups are so flavorful and light, yet it gives full satiety easily. Keto cauliflower leek soup is a very simple, healthy, and tasty soup item for people who are on a weight reduction regime. Leek is an ingredient that belongs to the same family as onions, chives, shallots, and scallion.  This ingredient has a very mild onion-like flavor. Adding leek to cauliflower soup increases the flavor as well as the nutritional value of the soup. Also, this soup is very low-carb, low-calorie, and perfect for winter lunch or dinner.
Ingredients for keto cauliflower leek soup recipe
Leek cauliflower soup is preferred by people because it is a low-carb, no-grain, low-calorie soup item. Perfect for a weight reduction diet. This soup has a creamy texture and is so aromatic and yummy. Perfect for bread dipping. From a nutrition perspective, it is healthy too. This soup is a good source of vitamins and minerals like sodium, potassium, magnesium, dietary fiber, vitamin b6. Today, I'm going to write about a very easy, simple, and quick keto cauliflower leek soup recipe. This recipe takes only 20-30 minutes and only a few ingredients to make. If you are on the keto diet, then this is a must-try recipe for you.
| | |
| --- | --- |
| Preparation Time | 10 minutes |
| Cooking Time | 20 minutes |
| Total Time | 30 minutes |
| Servings | 2 |
2 tablespoons sunflower oil
 50 gm butter
¼ cup leeks, cut into 1 inch long
1 cup cauliflower, chopped
1 tablespoon garlic clove
3 cups of chicken broth
½ cup thick coconut milk
¼ cup fresh cream
Salt to taste
1 teaspoon grounded black pepper
1 tablespoon cheddar cheese (optional)
How to cook Cauliflower leek soup with coconut milk
Want to make your soup yummier and healthier? Many additional ingredients can be added to increase the flavor as well as the nutritional value of your cauliflower leek soup such as rosemary, thymine, lemongrass, chicken broth, coconut milk, etc. There are no restrictions! You can add any ingredient of your choice to your favorite cauliflower leek soup. The coconut milk adds a creamy texture to the soup and increases the flavor. Perfect for a vegan diet. Cauliflower leek soup with coconut milk is very healthy, tasty. Once you try this recipe, you will probably don't want to try any other soup recipe!
Step 1
Heat butter in a large pot over medium heat. Sauté garlic clove and cauliflower for about 5 minutes. Add chicken broth to the vegetable.
Step 2
Heat oil in a frying pan. Add leeks and saute for 1 minute. Add leek and coconut milk to the vegetables and bring them to a boil. Cook until vegetables are tender.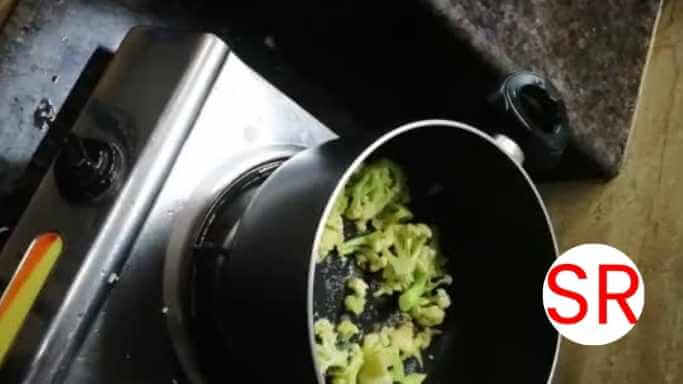 Step 3
Blend the soup with a Nutri Ninja Blender. Add fresh cream to the keto cauliflower leek soup recipe. Season with salt and pepper. Serve Keto Cauliflower Leek Soup with bread or French fry.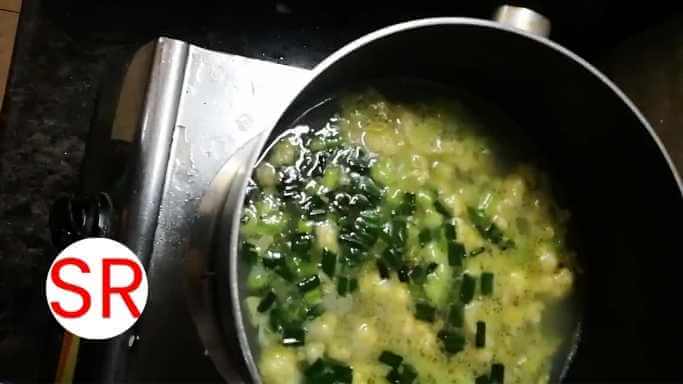 Note: I make fresh cream at home very easily. First, boil liquid milk and collect the thick layer of the milk. Then blend until smooth.
How to make coconut milk at home? You can extract coconut milk from coconut very easily at home. Visit: How to Extract Coconut Milk
Cauliflower Health Benefits
Improve Brain Functions and Memory
Cauliflower has a versatile and important nutrient, called choline. Choline is a type of B-vitamin, which helps in structuring cellular membranes and improving brain health. Choline prevents age-related memory decline and helps protect from nervous disorders, called Alzheimer's disease.