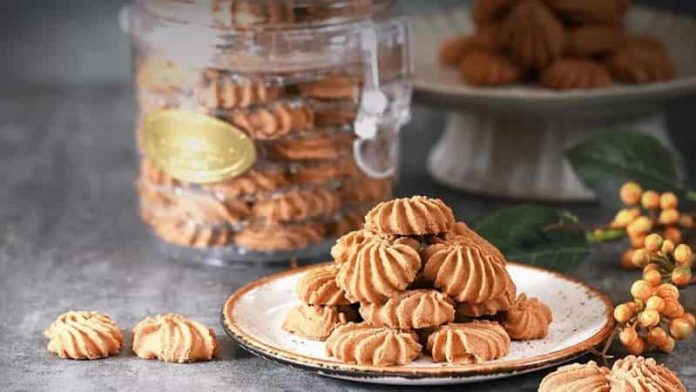 Last Updated on December 27, 2022 by Sultana Parvin
Chinese New Year is one of the most celebrated events in Singapore. People who belong to Chinese tradition enjoy this day by visiting different places like shopping malls, marts, and hotels. It is also a festival when people visit their friends and family members to spend time with each.
This event is also called the spring festival in China because it comes at the beginning of the spring season. No doubt, it usually comes in those days when you think it is a winter season. But it is actually the end of the winter season and the beginning of spring due to why it is called the spring festival.
CNY cookies like other Chinese events have some particular customs by following which people eat dishes, send thank you notes, and present gifts. Multiple traditions are there in the Chinese community related to this event. The most common custom of this event is the selection of cookies, snacks, and other meals.
It is common to choose some particular CNY cookies and dishes to eat during this festival. The reason is those meals have a connection with their concepts and traditions. In this blog, we will show you where you can buy such tasty cookies in Singapore to celebrate this event.
What is the importance of CNY cookies?
Before we take you into a deep discussion about those particular cookies, it is a common question for many people why only some cookies are popular. The main reason behind this selection is the connection of those meals with the customs of Chinese culture.
On the event of CNY, Chinese people always say good words to their belongings to accept good fortune for the coming year. They admire everyone for the bright future and success to come that year. To make this event memorable and enjoyable, they also choose snacks that are related to this concept.
For example, you may have seen that people love to eat pineapple tarts at this event. It is because this snack has a close meaning to "Fortune Coming" in the Chinese language. Similarly, some other snacks are also popular at this event.
Famous CNY cookies in Singapore
Till now, you have learned the importance of some cookies for CNY. Those cookies are not only famous in China but in other regions too. It is because people who love Chinese tradition eat those snacks in other parts of the world too during this festival.
In Singapore, some cookies have got huge popularity and are liked by people all over the country. The list includes:
Pineapple tarts
Butter cookies
Almond cookies
Kueh bangkit
You will find these snacks at almost every bakery that offers Chinese traditional snacks and cookies. While buying the best cookies for this event, you should be careful because not all bakeries are good to rely on.
If you feel it hard to find your desired snacks for CNY, you should read the following section. We are going to tell you about the best platform to go to and buy your desired cookies.
What is the best place to buy cookies on CNY in Singapore?
Singapore is one of those countries where a prominent number of Chinese people live. To provide them with good and traditional food, multiple kitchens are working hard to bake quality meals. So, it won't be an easy task to explore the list of places to choose the best one.
We have compared multiple places to find the best one to get cookies for this event. Bread Garden is the best place to visit for enjoying delicious snacks. This place will provide you with quality snacks with careful baking to make them perfect in shape and taste.
You will never feel that you are enjoying Chinese traditional cookies outside the region. The reason is their kitchen staff has worked for many Chinese restaurants and knows how to prepare something with the original taste. That's why we recommend you visit this place and get your snacks ready for this event with traditional baking recipes.
Types of cookies available on Bread Garden
This platform is considered the best because of the variety of cookies available for CNY. With their original recipes, you will not find the best snacks on this platform. Doesn't matter whether you are looking for pineapple tarts in Singapore or butter cookies, you will find their shelves with your desired snacks.
Here is the list of some cookies and snacks available on this platform.
Pineapple Tart
Butter Cookies
Honey Almond Cookies
Choco Peanut Lava
Melting Peanut Cookies
Egg Rolls
Shrimp Rolls
Conclusion
The above blog must have told you deeply about different CNY cookies and their importance. We have discussed comprehensively this event's celebration in Singapore. Also, we have mentioned the best place from where you can get your snacks with original recipes and amazing taste.
You can also book the order of your desired cookies without visiting their place. In simple words, you can visit the official website of the Bread Garden to book your order or use their phone number. By doing so, you will be able to get your snacks and cookies ready without facing a delay.