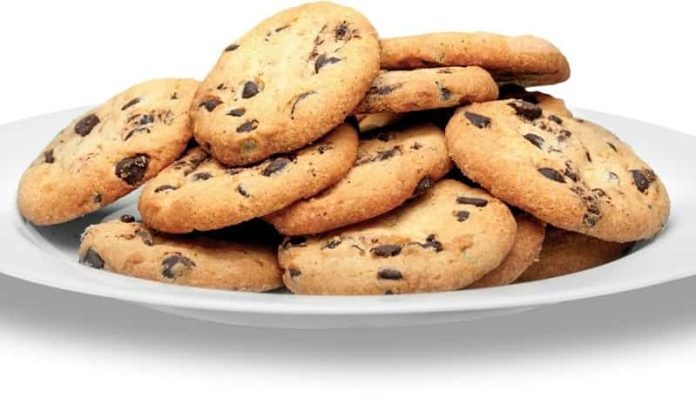 Last Updated on December 27, 2022 by Sultana Parvin
Just because you are trying to be healthy doesn't mean that you have to forget the delicious taste of cookies. In this guide we're exploring some of the ways that you can bake your own cookies at home, ensuring they taste great, and are actually healthy and full of nutrients. A lot of store-bought cookies are full of processed foods, and even if you just opt for making your own to a standard recipe it might be overly decadent, especially if you are trying to be healthy or lose some weight. It's time to start baking on your own. If you want the most control over what you consume you need to start baking and cooking on your own. So, prepare your baking accessories: cookie cutters, mixing bowls, and good spirits, and let the adventure begin.
Use Whole Wheat Flour
While white flour may have been used a lot more historically for making cookies, whole wheat flour is a lot better for you and it can still make delicious cookies.
The whole wheat version of flour uses the bran and germ of the wheat kernels which means more fiber and a lot of other beneficial minerals that would otherwise be missed out on. By using whole wheat flour there is a chance your cookies will be much more conducive to healthy eating.
Add Some Oats
Oats are a superfood, and there is a reason why you hear people speak with so much positivity about oats. Oatmeal is a breakfast staple and this is because of the fact they are amazing for slow-release energy throughout the day. On top of this, there are many, many other benefits.
They contain vitamins and minerals as well as antioxidants and fiber and in many studies oats have been linked to lots of positives in your body, including lower levels of blood sugar and protection against heart disease.
The more scientists discover about oats, the more it becomes clear that oats are an incredibly good thing to include in your diet.
Reduce the Sugar
Most of us know that we should do this in day-to-day life. It helps us to stay a lot more healthy in general, and while some sugar is fine a lot of modern diets have far too much sugar in them.
If you buy cookies from the store there is a likelihood that they contain a lot of sugar and this means you are much better served to make your own. Reducing the sugar by 20-30% in your recipe will make a difference.
Try to look for other flavors to take over such as cinnamon and nutmeg, which can mean your cookies are still absolutely delicious without containing an overload of sugar.
Some people also opt to switch out the type of sugar they use, preferring unrefined sugar for their recipes.
Add Healthy Ingredients
Knowing how to eat healthier is not all about reducing calories, for instance. There are a lot of other aspects to something being healthy and nutritional. You can potentially integrate a lot of other ingredients that are packed with the sort of nutrients your body needs.
For example, dark chocolate is a great substitute for milk chocolate, and it is better for you with more antioxidants. Some cookie recipes are very creative and even manage to include things like quinoa which are incredibly good for people.
Replace Eggs with Applesauce
A lot of people don't realize that this works. It's good for making vegan cookies as well as adding more healthy ingredients, just make sure there isn't a huge amount of sugar in the applesauce as some store-bought options are on the high end.
People who have cholesterol or heart problems should avoid eggs; some people are even allergic. Replace each egg with around ½ a cup of applesauce when cooking, it will add more flavor as well as be an amazing substitute ingredient for those who need it.
Eggs do have some nutritional positives but they aren't suitable for every diet.
Opt for Pumpkin Instead of Butter
Butter is another of the ingredients that most of us think of as absolutely delicious, but we know we should really be kept to a minimum in our cooking. It's one of the most difficult things to substitute in baking and making cookies.
Some people don't realize that you can substitute pumpkin for your butter. Buy canned, natural pumpkin and switch out some of the butter for it. You shouldn't get rid of all of the butter in your recipe, the flavor is rich and the baking process might not be the same, but the texture and taste of pumpkin can be a great way to make healthier cookies.
Pumpkin is very, very good for you and contains vitamins C and E, iron, and folate, all of which are needed by our systems for healthy operation.
Add Nuts for Crunch and Healthy Fat
If you need a snack during the day or you are looking for something to give you healthy energy, nuts are one of the very best options. The good fats that are in nuts can actually reduce cholesterol. They are quite high in calories and fat so don't overdo it, but don't worry about them either, nuts are very good for you.
A lot of nuts can be bought ready to go into your kitchen recipes, such as flaked almonds. As well as what they add in terms of nutrition, these are also a very good option for the recipe as they tend to be delicious in cookies and they are also good at adding some texture and crunch.
Summary
If you are making a conscious effort to be healthier then it is a good idea to try and still have some treats like cookies, so you don't get too demotivated. However, don't go too crazy and have the highest in fats and sugars, try some healthy home baking and include loads of nutritious ingredients by following our guide. Cookies can even be enjoyed as a daily treat if you have created some cookies that don't have too much sugar.