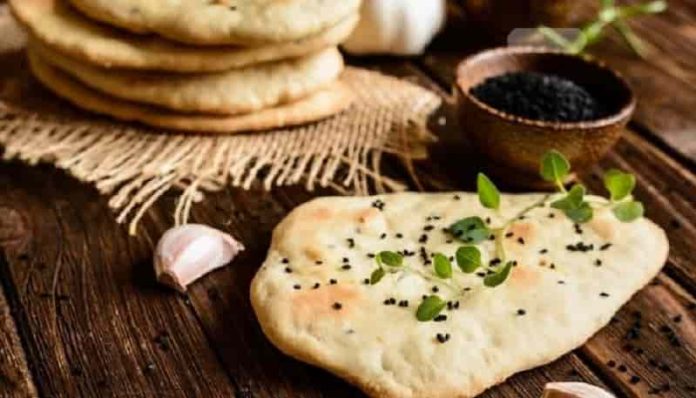 Last Updated on December 8, 2022 by Sultana Parvin
If you're a fan of Indian cuisine, you've probably noticed kalonji seeds making an appearance in a variety of dishes. These tiny, black seeds come from the nigella sativa plant and have a nutty flavor with a hint of bitterness. While they're commonly used in curries and other savory dishes, nigella seeds can also be used to make a delicious and healthy flatbread. I hope you will enjoy this nigella seeds recipe.
To make Nigella seeds flatbread, you'll need:
1 cup whole wheat flour
1/4 teaspoon salt
1 tablespoon kalonji seeds
1/2 cup water
1 tablespoon olive oil
Start by mixing together the flour, salt, and kalonji seeds in a large bowl. Slowly add in the water and olive oil, kneading the dough until it's soft and pliable.
Next, divide the dough into four equal pieces and roll each one out into a thin circle. Heat a griddle or skillet over medium heat and cook the flatbreads for 2-3 minutes per side, until they're golden brown and crispy.
1/2 teaspoon kalonji seeds
1/2 cup all-purpose flour
1/4 teaspoon baking powder
1/4 teaspoon salt
1 tablespoon olive oil
1/4 cup water
How to Cook Nigella Seed Flatbread
1. Preheat the oven to 350 degrees F (175 degrees C).
2. Combine the kalonji seeds, flour, baking powder, and salt in a bowl.
3. Stir in the olive oil and water until the dough comes together.
4. Place the dough on a lightly floured surface and roll it out into a flatbread.
5. Place the flatbread on a baking sheet and bake for 10 minutes until golden brown.
Serve your kalonji seed flatbreads warm, with your favorite dipping sauce or curry. Enjoy!
Awesome Benefits of Nigella Seeds
1. Nigella seeds add a nutty flavor and aroma to recipes, which can enhance the overall taste of a dish.
2. Nigella seeds are also a great source of essential nutrients like iron, calcium, zinc, and magnesium, which can help keep your body healthy.
3. Nigella seeds have powerful anti-inflammatory and antioxidant properties, which can help reduce inflammation and oxidative stress in your body.
4. Nigella seeds are a great source of dietary fiber, which can help promote healthy digestion and regular bowel movements.
5. Nigella seeds can also help keep your blood sugar levels in check, which can benefit people with diabetes.
6. They are also known to help lower cholesterol levels, which can help reduce your risk of heart disease.
Nigella seed flatbread is a delicious and nutritious bread alternative made using a combination of wheat flour, nigella seeds, and other spices. This flatbread is a great way to add extra flavor and texture to any meal. The nigella seeds are known to be rich in antioxidants and have anti-inflammatory properties, making them great for those looking to improve their overall health. The flavor of nigella seed flatbread is slightly nutty and slightly sweet, making it a great addition to any meal. It's a great way to enjoy a healthy and delicious bread that is also low in calories.