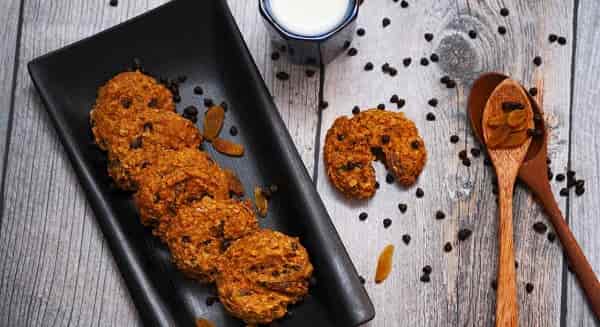 Sultana cookies are a classic treat that is loved by people of all ages. With their soft, chewy texture and sweet, fruity flavor, these cookies are a delicious addition to any tea time or as a sweet snack. The recipe is simple, using basic pantry ingredients, and can be made in just a few steps. Whether you're a seasoned baker or a beginner, this Sultana cookie recipe is easy to follow and yields mouthwatering results. So gather your ingredients, preheat the oven, and let's get started on making some delicious Sultana cookies!
Ingredients:
2 cups of all-purpose flour
1 tsp baking powder
1/2 tsp baking soda
1/2 tsp salt
1 cup unsalted butter, at room temperature
3/4 cup white sugar
1 egg
2 tsp vanilla extract
1 cup sultana raisins
How to Cook Sultana Cookies
Preheat the oven to 375°F (190°C). Line a baking sheet with parchment paper.
Mix together the flour, baking powder, baking soda, and salt in a medium bowl.
In a large bowl, cream together the butter and sugar until smooth. Beat in the egg and vanilla extract.
Gradually add the dry ingredients to the wet ingredients and mix until just combined. Fold in the sultana raisins.
Drop rounded spoonfuls of the dough onto the prepared baking sheet.
Bake for 12-15 minutes, or until the edges are lightly golden.
Remove from the oven and let the cookies cool on the baking sheet for 5 minutes before transferring them to a wire rack to cool completely.
Enjoy your delicious, soft, and chewy sultana cookies! These cookies are perfect for tea time or as a sweet snack. You can store them in an airtight container for up to 5 days.
Tips for making the best Sultana Cookies:
Use unsalted butter for better control of the salt in the recipe.
Measure the ingredients accurately for best results.
Use fresh baking powder and baking soda for a better rise.
Beat the butter and sugar together until light and creamy for a tender cookie.
Add the dry ingredients gradually and mix until just combined, to prevent overmixing and tough cookies.
Gently fold in the sultana raisins to keep them evenly distributed.
Use a cookie scoop or a rounded tablespoon to portion the dough evenly.
Bake the cookies until the edges are lightly golden, but still soft in the center.
Cool the cookies completely on a wire rack before storing or serving them.
Store the cookies in an airtight container to keep them fresh and soft.
Follow these tips to make delicious and perfect Sultana cookies every time. Happy baking!