Be it game nights or cozy quarantine movie nights, good snacks always make them way more enjoyable. Having a great beef jerky dip to go with the snacks is always great but these dips are so good they become the main attraction themselves. Not only will they delight your taste buds but also require the least effort since the process only involves mixing and baking.
Let the fun begin! Things might look different this year, but that doesn't mean you can't enjoy your favorite summer beef jerky snacks! With several dip styles to choose from, there is something for everyone. Check out a few of these tasty beef jerky dip options below.
Wyoming Beef Jerky Dip
This is one of the simplest, most common types of beef jerky dip. Wyoming-style dip only takes a few minutes to make.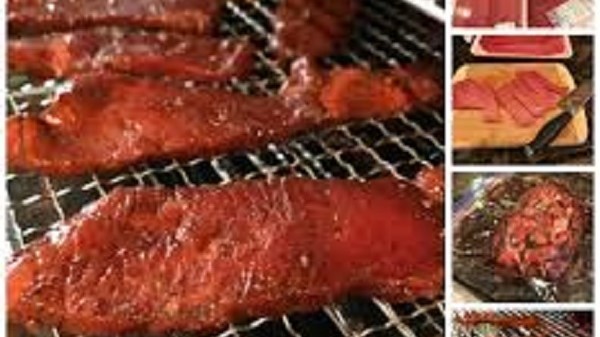 Ingredients:
1 package of softened cream cheese, 8 oz.
1 cup of shredded white cheddar cheese, divided into two ½ cups
½ cup of sour cream
1 package of brown gravy mix, .87 oz.
2 oz beef jerky, shredded or diced
Directions:
Preheat oven to 350 degrees
Mix cream cheese, ½ cup of shredded cheese, sour cream, and gravy mix
Once the mixture is combined, blend beef jerky into the mix
Spray non-stick cooking oil into an oven-safe glass bowl, pie plate, or casserole dish, then scoop in the dip mixture
Top with the remaining ½ cup of cheese
Bake in the oven for 15 minutes
No-Bake Beef Jerky
This one is fast and easy, and does not involve turning on the oven during a hot day.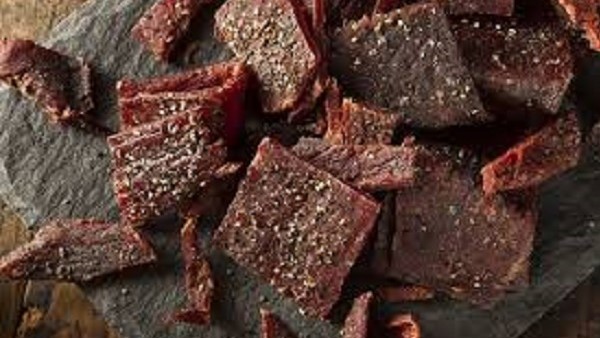 Ingredients:
4 oz of beef jerky
8 oz of cream cheese
8 oz of sour cream
1 tbsp of Worcestershire sauce
2 scallions (chopped)
Directions:
Chop or dice beef jerky into small pieces
Combine jerky with all other ingredients and mix thoroughly
Chill dip until ready to serve.
Swiss and Jerky Dip
This recipe is ideal for beef jerky lovers that would like a sharper-tasting dip.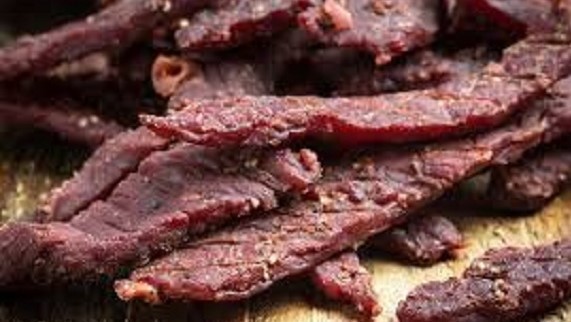 Ingredients:
1 bag of shredded beef jerky
8 oz of cream cheese, softened
½ cup of mayonnaise
2 teaspoons of Dijon mustard (rounded or heaping, depending on preference)
1 ½ cups of Swiss cheese, shredded
3 scallions, chopped
½ cup of smoked almonds, chopped
Directions:
Preheat oven to 350 degrees.
Combine cream cheese, mayonnaise, Dijon mustard, Swiss cheese, scallions, and shredded beef jerky in a large mixing bowl.
Once combined, transfer mixture to a shallow casserole dish and bake 15-18 minutes at 350, until edges are golden.
We hope you will like our 3 delicious, healthy, tasty beef jerky dip recipes. If you like our recipes, please share the recipes with your friends and family.
For more beef recipe, check here.