Last Updated on December 15, 2021 by Sultana Parvin
Dark chocolate mousse cake is nothing less than a heavenly manifestation of how heaven must look like. This cake is a super moist cake that is combined with dark cocoa powder, and unsweetened cocoa powder hence giving extra rich chocolate flavor. Simplified chocolate can be used to fulfill the cake, whereas; you can use semi-sweet chocolate ganache to cover the whole cake. Also, mousse and ganache can be prepared at home. When was the last time you were thinking of placing an online cake order? Did you whisper, "just now?" Well, how about trying your hand with this delicacy because I have heard unplanned roads lead to beautiful destinations.
I was inspired by my grandmother and took baking as my hobby. Being from a generation, where technology was not a common thing, my granny has accustomed herself to the new surroundings, and that is what makes me draw my jaw on seeing her becoming a professional baker. So, when I tried my hand at baking, especially on this dark chocolate mousse cake, trust me from the journey to the destination, everything was just soul-satisfying. I absolutely love this cake, and honestly, this cake still gives me chills down my spine every time.
Chocolate mousse is divinity in itself; however, when clubbed with chocolate cake, it becomes something beyond your imagination. I think the description was enough to leave your mouth all watery. It is time you grab the ideal recipe for this delicacy and bless your taste buds soon. Just in case something goes wrong, order cake online and don't let anyone know about it.
Ingredients for chocolate mousse cake
1 and 3/4 cups all-purpose flour 
1/2 cup coffee or hot water 
3/4 cup unsweetened natural cocoa powder
2 teaspoons of pure vanilla extract
1 and 3/4 cups granulated sugar
1/2 cup buttermilk (room temperature)
1 teaspoon of baking powder
3/4 cup of full-sour cream
1 teaspoon salt
2 large eggs (room temperature)
1/2 cup of vegetable oil or canola
2 teaspoons espresso powder (if required)
1 cup regular semi-sweet chocolate chips (if required)
Toppings: Four toppings or garnishing you can use chocolate shaving or berries.
Ingredients for Chocolate Mousse
1/2 teaspoon of pure vanilla extracts
1/2 cup of hot water
2 Tablespoons of confectioners' sugar
Finely chopped: two 4-ounce quality semi-sweet chocolate bars
2 cups heavy cream or heavy whipped cream
1/4 cup unsweetened cocoa powder
Ingredients for Chocolate Ganache
 Heavy whipped cream or 1 cup heavy cream 
Finely chopped: two 4-ounce semi-sweet chocolate bars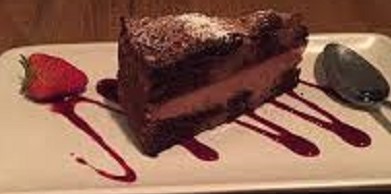 Process for Mousse Cake
The foremost step is: leave the oven to preheat at 350°F.
Take an 8 or 9-inch cake pan containing parchment paper and grease both, the pan and the parchment paper as well (since parchment paper renders help in the clean release of the cake from the pan).
Pick a large bowl to whisk the cocoa powder, flour, sugar, baking soda, salt, and baking powder, espresso powder (if required) together. Use a stand mixer to stir eggs, oil, and sour cream. Mix it till combined well at medium-high. Now add vanilla and buttermilk and whisk again correctly.
It's time to add the wet and dry ingredients together. Add coffee/hot water to the batter and beat it to make sure a blended batter. If you are considering using chocolate chips, it is time to unfold them in the batter.
Let the batter bake for 19-23 minutes. However, you need to keep a check on your cake since baking time does vary. Use a toothpick check the status of the cake by inserting it in the center of the cake. It will come out if the cake is appropriately cooked.
Set aside the cake and let it cool in the pan now.
When cooled down properly, pour the freshly prepared ganache on the chilled cake. Smooth the surface of the cake by an icing spatula. 
Top the cake with garnishes like berries, or chocolate shavings. The cake is ready to be served at room temperature. If you want, let it cool down for 4-6 hours in the refrigerator.
The best part of this cake can be stored for 5 days if packed properly and stored in the refrigerator.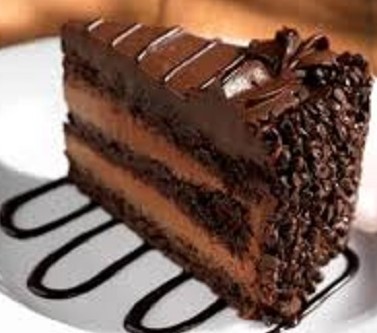 Impress all your friends, quests, and colleagues by showcasing them your culinary skills. Obviously, you can order cake online if you are a lazy soul, but a self-baked dark chocolate mousse cake is something to be flaunted. So, give a shot worth this hassle-free recipe today.