Last Updated on November 15, 2022 by Sultana Parvin
Cakes are staples in any special occasion, not just weddings and birthday parties. They have become an irreplaceable symbol of celebration to the point that events would not be complete without them.
Wholesale dessert suppliers attest to the popularity of these mouthwatering treats among their clients. In fact, United States cake sales have been forecasted to reach a staggering $20.11 billion in 2022.
That said, cakes don't always have the best reputation when it comes to health and wellness. Some even consider these delicious treats notorious calorie contributors for their typical ingredient proportions.
Of course, not all cakes are created equal – certainly not in fat and sugar content. Some cakes are made healthier so that you can enjoy them without having to worry about high blood sugar or extra inches being added to your waist.
Want to know which ones to choose? Here are the six healthiest cakes you can try:
1.   Carrot Cake
Though it may be made of a vegetable known to have plenty of health benefits, carrot cakes aren't always seen in the most favorable light when it comes to sugar content. This is probably because some of these cakes contain a whopping 300 to 600 calories, depending on the cake size and sugar and fat added.
That said, you can still enjoy this sweet treat with your healthy lifestyle. The key? Get rid of the excess sugar, white flour, and butter and replace them with healthier substitutes like dates, whole-wheat flour, and bananas.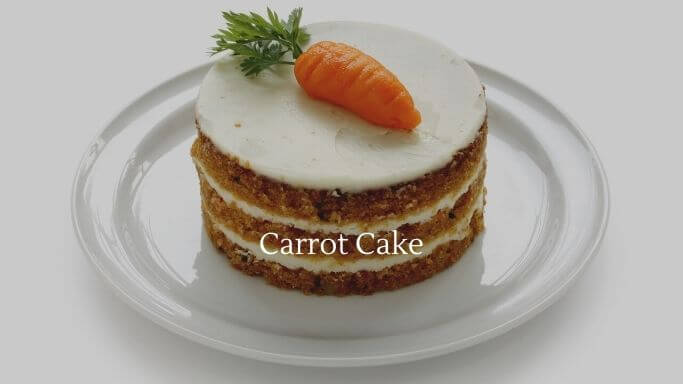 Don't forget healthy ingredients that also add natural sweetness and texture to the cake. These include:
Carrots
Coconut
Walnuts
Raisins
The best part is that you don't have to cut back on the cream cheese frosting, as long as it is sweetened by honey and lime juice.
2.   Strawberry Shortcake
Didn't think strawberry shortcake would be healthy, did you? It all boils down to how much sugar and egg white you use. The less it contains, the better.
You can even make your own fresh cream to make this treat much healthier. With simple tweaks, your shortcake slice should only contain around 250 calories.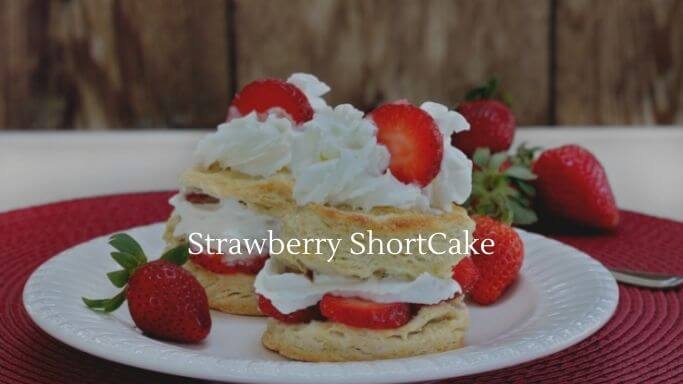 Want to know how to jazz up this cake to make it tastier and healthier? Try these:
Fresh herbs: Add freshly chopped thyme (about one tablespoon) to your shortcake dough for a subtle hint of herbaceous flavor, or top your shortcake with finely shredded basil.
Balsamic vinegar: Strawberries and balsamic vinegar are a popular flavor combination in the food industry. To join the movement, add a splash of vinegar and sugar to the cut-up strawberries on your shortcake and let sit for around 30 minutes before serving.
3.   Healthiest Chocolate Cake (some versions, at least)
Like carrot cake, chocolate cakes are not most people's first choice when it comes to healthier desserts. It may very well be the last, as chocolate is the least popular in the healthy cakes department.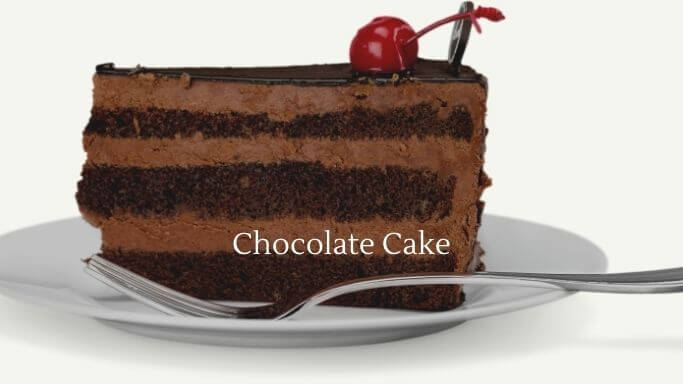 Of course, not all versions contain lots of sugar and fat. Some genuinely offer the health benefits of cocoa without the additional calories, like the ones listed below:
Flourless chocolate cake
Since it has no flour, this low calorie cake recipe chocolate cake is one of the healthiest variants available today. Of course, it isn't any less delicious just because it is made from a handful of ingredients, each packing a powerful nutritional punch:
Baking chocolate
Eggs
Coconut oil or butter
Cocoa powder
Honey
Healthier German chocolate cake
Moderation is also the key to making this decadent, chocolatey dessert healthier. The frosting recipe for this particular kind of cake gets additional nutrients from soy milk, minus the fat from butter or oil.
Unlike other kinds of milk, soy milk only has soy protein which has been found to lower LDL (a.k.a. "bad" cholesterol) and boost HDL cholesterol (a.k.a. "good" cholesterol).
Also, consider substituting plain white sugar with its natural counterpart to make the German chocolate cake a whole lot healthier. Talk to your local food distributor about the best ingredients to use.
4.   Protein Mug Cake
If you only have a few minutes to spare to make individual servings of healthy cake, the protein mug cake is definitely your best bet.
Healthy mug cake recipe offer a quick and easy way to satisfy your own cravings or serve a handful of house guests. You can even serve it for breakfast.
What makes protein mug cakes a healthy choice is a fact that you only have to use clean ingredients –as stated below – to consume as little as 250 calories and enjoy an overload of deliciousness:
Protein powder
Banana
Egg white
Cinnamon
You also have the choice to use a healthier kind of milk for your guests. If some of them are lactose intolerant, consider using almond or soy milk.
Note: Make sure you use large mugs for this recipe to make sure the cake puffs up nicely inside the oven without spilling over the sides.
5.   Vegan Almond Cake
Whether your party guests are gluten-intolerant or simply want to explore healthier options, the vegan almond cake is definitely a great choice for you. This yummy dessert offers not only mouthwatering flavors but also healthy proteins and fats.
Despite being a vegan cake, this healthy alternative will have the same level of flavor as those made from 100 percent regular ingredients. You can even take it up a notch by adding nuts to enhance the texture.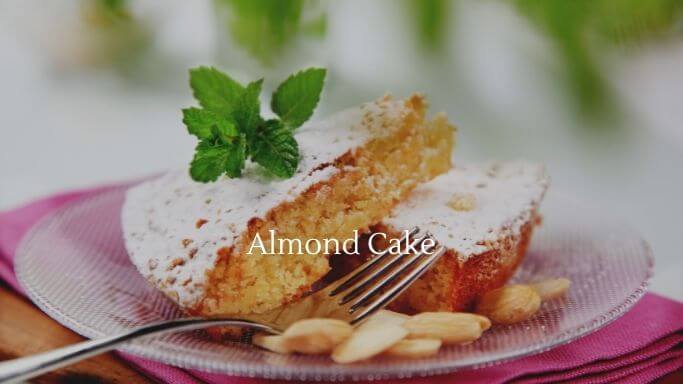 To make your vegan almond cake moister, use a combination of almond and regular flour. Just remember that almond flour (made from ground almonds) should only replace a portion of the flour, not all of it.
Though almond flour is packed with more fiber and protein and contains healthy fats, using this alone in your recipe will result in a denser cake as it is heavier than wheat flour.
6.   Blueberry Layer Cake
A blueberry layer cake has blueberries in each component – the batter, the filling, and the frosting – making it already quite healthy.
But that doesn't mean there's no more room for improvement – it can get healthier than that. Use whole-grain, gluten-free flour and cream cheese frosting, and you'll have a sweet enough dessert that can also double as a snack or even breakfast.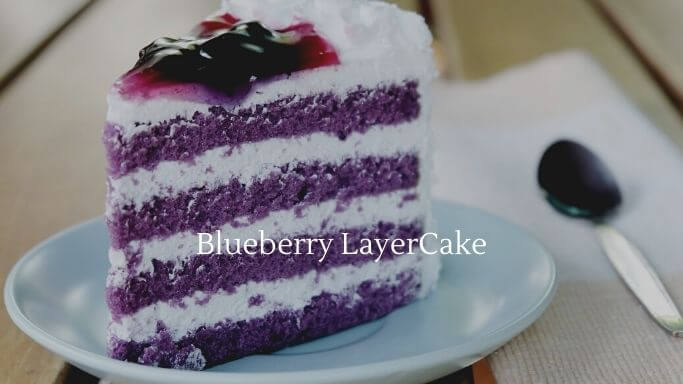 The best part is that you can prepare this cake in under one hour, making it an excellent choice for last-minute parties. Here are the essential ingredients you'll need:
Fresh blueberries
Water
Vanilla stevia
Gluten-free oat flour and cornflour
Fine sea salt
Vanilla extract
Unrefined coconut oil or unsalted butter
Low-fat or fat-free sour cream
Healthy and Delicious
You don't have to remove cakes from your diet to boost your well-being. Try these diet cake recipes in moderation and the right choice of healthiest cake, you can continue relishing these mouthwatering treats during every celebration you plan while staying healthy at the same time.