Last Updated on February 1, 2022 by Sultana Parvin
A banana milkshake can be prepared in many ways. It is a very healthy fruit drink with a lot of dietary benefits. Especially, if your kids are hesitant to take bananas, you can prepare healthy banana milkshake recipes for tasty drinks for them.
Everyone should eat bananas or at least drinks that are made from bananas. It contains potassium, iron, and another essential mineral. Eating a banana or its milkshake instantly electrolyte that keeps power streaming all through your body. It is also useful for your heart. Bananas' high potassium and low sodium substance may likewise help ensure your cardiovascular framework against hypertension, as per the American Food and Drug Administration (FDA).
Bananas are high in fiber, which can help keep you customary. As a rule, bananas are an incredible weight reduction sustenance since they taste sweet and are filling, which helps control desires for more eating. It also helps prevent asthma, cancer, high blood pressure, diabetes, digestive problems, and depression.
Here I will describe two types of healthy banana milkshake recipe which is very easy and simple but delicious and healthy. Hope you will enjoy the recipe.
Healthy banana milkshake
| | |
| --- | --- |
| Preparation time | 5 minutes |
| Cooking time | 5 minutes |
| Total time | 10 minutes |
| Servings | 6 |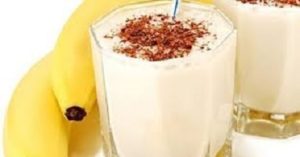 Ingredients for banana milkshake
2 medium-size banana
5 tbsp milk powder
3 cups water
½ tsp vanilla essence
2 tbsp sugar
4 tbsp vanilla ice cream
How to cook milkshake recipe
Peel banana. Put banana, milk powder, sugar, water, and ice cream into the blender. Blend all ingredients until smooth.
Keep it in the refrigerator or serve the banana milkshake with ice.
Best Banana milkshake
| | |
| --- | --- |
| Preparation time | 10 minutes |
| Cooking time | 5 minutes |
| Total time | 15 minutes |
| Servings | 6 |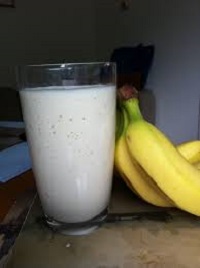 Ingredients for Best banana milkshake recipe
½ tin condensed milk
2 glass water
2 tbsp rose water
4 tbsp corn flour
2 medium-size banana
1 cup vanilla ice cream
½ tsp vanilla essence
1 tbsp sugar
How to cook easy banana milkshake
Peel the banana and mash it with your hand. Put all ingredients into the mixer or blender. Blend all the ingredients until smooth. Keep in refrigerator for cooling.
Serve the banana milkshake with ice.
Muskmelon juice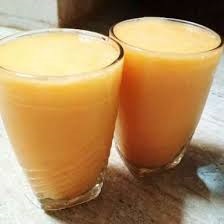 We can call Muskmelon a healthy magic fruit. It has many health benefits. Muskmelon contains potassium, vitamin A, C, and beta-carotene. It has huge amounts of dietary fiber. Muskmelon prevents heart diseases and the risk of cancer and helps in quitting smoking.
When you will see the following health benefits of muskmelon then I'm sure you will agree with me that muskmelon is really a magic fruit for our healthy life (i).
Controls blood sugar
strengthens eyes
helps in weight loss
helps control diabetes
low on cholesterol
boosts immunity
treat ulcers
relieves constipation
prevents kidney stones
helps during pregnancy
cures sleeping disorder
Eases menstrual cramps
| | |
| --- | --- |
| Preparation time | 5 minutes |
| Cooking time | 5 minutes |
| Total time | 10 minutes |
| Servings | 6 |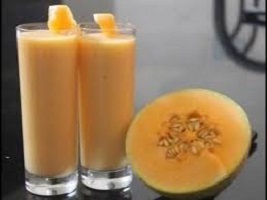 Ingredients for easy muskmelon juice
2 cups muskmelon
1 cup sugar
4 cup cold water
½ cup tamarind juice
½ tsp bit salt
A pinch salt
How to cook healthy muskmelon juice
Peel and cut muskmelon into 2 inchx2 inch size. Soak tamarind with 1/3 cup water for 10-15 minutes. Extract the thick juice from the tamarind.
Put muskmelon pieces, salt, bit salt, sugar, water, and tamarind into a blender or juicer. Blend until all ingredients mix well.
Serve the cool muskmelon juice to your friends and family members.
If you like my healthy banana milkshake recipe and muskmelon juice please share the recipe with your family and friends. I love to cook and like to share my delicious food recipes with my beloved friends and family.
*Happy Cooking*