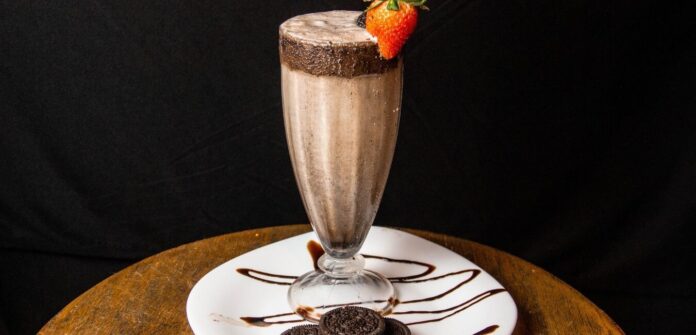 Last Updated on January 22, 2022 by Sultana Parvin
Do you have a sweet tooth that's hard to please?
Instead of relying on store-bought goodies, take the time to treat yourself with a homemade milkshake. There's something about making your own dessert that makes it more satiating on every level.
Be careful though! If you don't know what you're doing, you'll turn your precious ice cream into milky soup.
How can you be sure that you're getting the right ice cream to milk ratio? Read on to learn how to make a milkshake that delivers exactly what you're craving.
How to Make a Milkshake With the Right Tools
Dive right in, and set up your milkshake station with all of the right tools and ingredients.
Here's a shortlist of everything you need:
Milk
Ice cream
Blending tool
Toppers and add-ins
Chilled milkshake glasses
Extra thick straws
Long spoons
When it comes to learning how to make a milkshake, always use whole milk. Why?
Whole milk is creamier, and you want a creamy milkshake. Plus, even though whole milk has a fat content of 3.25% it also comes with a few health benefits.
Restaurant-Style Milkshakes
You want to make restaurant-style milkshakes, right? Then, we suggest starting out with simple ice cream, like vanilla.
Once you master the vanilla shake, you can upgrade to more complex recipes. A natural vanilla bean or french vanilla will work great.
But don't go for a soft scoop of soft-serve ice cream. Soft serves will melt too quickly, and the texture will be weird. It will kind of emulsify in the milkshake.
Instead, go for a natural ice cream that can set quite firm. Keep the ice cream as hard as possible in the freezer until you need it.
How Much Ice Cream Should You Use?
How much ice cream should you use? It depends on how many milkshakes you want to make! For a decadent personal milkshake, use half a pint of ice cream.
Go ahead and scoop the ice cream into the blender. Add ⅓ a cup of whole milk.
You can add in a teaspoon or 2 of vanilla extract if you like. However, we find there's enough vanilla in the ice cream to give the milkshake the flavor you're looking for.
Get a Smooth Consistency
Now let's talk about the best milkshake-making tips for getting the right consistency. The goal is to have a thick shake, but not so thick you can't enjoy a sip.
For the perfect consistency, you'll want to blend the milk and ice cream together until it has a smooth texture. You don't want to over blend though since this will liquefy your milkshake.
Once you're done blending, you can pop your milkshake into your chilled glass. Take a long sip to see what the milkshake tastes like.
If the milkshake is a little too thick, you can blend it for a few more minutes. If the milkshake isn't thick enough, add another scoop of ice cream. Once you've mastered making a basic vanilla milkshake, you can graduate to the malted milkshake.
Next Level Malted Milkshake
What makes a perfect milkshake? Fun flavors.
When you're comfortable getting the right consistency for your vanilla milkshake, you're ready to move on to making a malted milkshake. There's something about the malted flavor and ice cream mixed together that takes your taste buds on a delicious vacation.
You'll use all of the same ingredients for your vanilla milkshake, with a few extra add-ins. For instance, you'll need malted milk powder or Ovaltine.
After adding in the ice cream and milk, add a generous serving of the Ovaltine. Then add in whole malt balls.
We suggest adding in one to 2 cups of malt balls. You'll need to use a traditional countertop blender to get the malt balls all crushed up.
Blend everything together, and pour it into your chilled glass. Dress up this milkshake with a generous serving of whipped cream! Top it off with a couple of malt balls, and enjoy.
Chocolate Fudge Milkshake
Feeling chocolatey? Then you should make the ultimate chocolate fudge milkshake. We suggest sticking to vanilla ice cream so that the chocolate sauce can really stand out.
After adding the vanilla ice cream and milk, add a heaping spoonful of hot fudge sauce. Start the blender and wait for things to look thick and mixed together.
Before you pour the milkshake into your chilled glass, add chocolate sauce to the chilled glass. Using a large spoonful of chocolate sauce, gently smear it around the inside of the glass.
Pour your milkshake into the glass, and finish it off with whipped cream. Sprinkle on a few chocolate chips, and then drizzle a little bit more chocolate sauce on top of the whipped cream. Now get ready to drink the perfect chocolate milkshake.
Cookie Dipper Tips
Cookies and milkshakes always go together; just think about cookies and cream. The delicious flavor is the perfect combination of creamy goodness with cookie bits. You can read this blog for more insights on the cookies and cream craze.
Dip Don't Blend
Instead of blending cookies inside your milkshake, we suggest using whole cookies as an extra topping. All you need is 1-2 cookies to sit in your milkshake. The cookie pieces will taste delicious after they make their way to the bottom of your milkshake glass.
Hard Cookie Choices
If you get an extra hard cookie, it'll be able to soak in the ice cream without falling apart. Think of using a hard biscotti or other tough biscuit-type pastry. Then you can enjoy ice cream-soaked bites of cookies, mmmm!
Practice Your New Milkshake Making Tips
Now that you know how to make a milkshake, it's time to treat yourself. Will you make a milkshake that's a traditional vanilla flavor, or are you going to branch out for a malted style? Super chocolatey milkshakes are always a good choice, too, especially if you top them with a couple of cookies.
Have the milkshake ingredients ready ahead of time, so you can move quickly, without the milkshake melting. So put a glass to chill, and get the ingredients to make a milkshake right now! For more ways to treat yourself, read another one of our articles.