Recipe by Sultana
For last 18 years, I made different named cakes like Queens cake, Brownie, Chocolate cake, Fruitcake, Pineapple Upside down cake, Carrot cake, Coconut cake, Tutti fruity Gateau cake etc But there is a cake called "Sultana cake" that is belonging my name 'Sultana', which I didn't try before. When I thought of making Sultana cake recipe, I feel excited as it will show my name with the cake. It is also a question for me, why I was so late in making this cake.
Now I don't want to waste time anymore. I made the cake before writing this recipe and its' taste was awesome and I felt very bad at myself for not making the cake before. I like to share my sultana cake recipe with my beloved friends and family. Hope you will enjoy the cake.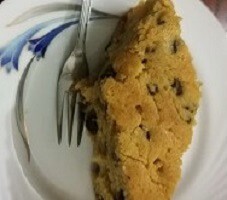 | | |
| --- | --- |
| Preparation time | 30 minutes |
| Cooking time | 100 minutes |
| Total time | 130 minutes |
| Serving | 16 |
Ingredients for sultana cake recipe
400 gm sultana (raisin)
250 gm butter
225 gm (1 cup) brown sugar
150 gm (3) eggs
360 gm (3 cups) all-purpose flour
1 tsp vanilla essence
1 tsp baking powder
125 ml (1/2 cup) milk
Equipment
Electric Oven
Deep bowl
Spatula
Strainer
20 cm round shape cake tin or mold
Brush
Measurement cup or weighing scale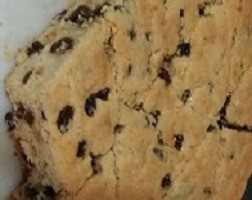 Methods of sultana cake recipe
The process for making sultana cake recipe is not so difficult. Just it took more time than other cakes.
Step 1
Keep butter in room temperature. Preheat the oven for 10 minutes at 200°c. Mix flour and baking powder altogether and strain with a strainer. Keep it aside. Mix 1 tbsp flour with sultana (raisin) and keep it aside.
Step 2
Take butter in a deep bowl. Add brown sugar to the butter. If brown sugar is not available at home you can add white sugar. Beat the butter and sugar with an electric egg beater. Beat until the mixture is creamy.
Step 3
Add egg one by one to the butter mixture. Beat until it looks like liquid creamy. Add vanilla essence to the butter and egg mixture. Mix it gently. Add liquid milk to the batter. Mix the milk very gently. Add flour to the batter very slowly. Then mix sultana to the batter with a spatula.
Step 4
Bake the cake in the middle rack of oven at 160°c for 90 minutes. Pass a stick into the cake after 90 minutes. If the stick comes out clean, take out the cake from oven. Keep it for cooling down.
Step 5
Brush butter on top of the cake. Slice the cake. Now the cake is ready to eat.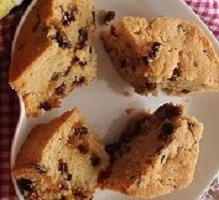 Enjoy the delicious sultana cake with your family and friends.  I am sure everyone will love the cake.
I like to cook and love to share my delicious food recipes with my beloved friends and family.
If you like my sultana cake recipe, please share the recipe with your family and friends.
*Happy Cooking*