Last Updated on October 4, 2022 by Sultana Parvin
Life is sweet only because of the sweet elements present in our life. One such element is- Celebrations and getting together with our loved ones. Birthdays are an annual reminder that every year we are growing older and wiser, and this always calls for a mouthwatering birthday cake with your family and friends. To celebrate the occasion, we've compiled some of our favorite birthday cake ideas. From traditional styles to extra-festive layered cakes, from exquisite fondant cakes to simple yet sophisticated ones we cover the range of thoughtful birthday cakes for you here.
Here is a list of 10 birthday cake ideas one can relish on every annual reminder! Read On!
Baking is one of the most therapeutic hobbies, and it can be easily monetized into a great entrepreneurial idea. Every home baker is unique in his own way. They have their own signature style which differentiates them from one another on different levels.
Donut Cakes
A delicious cake soaked in tempting fruit syrup in the shape of a donut– the description itself waters your mouth, right? Cakes in the shape of donuts are unique to look at. One can experiment with the recipe by adding dry fruits and even giving it a fruit cake effect with plenty of raisins and cherries. A thoughtful birthday cake, unlike the typical ones.
Number Cakes
Number cakes are the top favorite ones in the list of birthday cakes. They not only look unique but also indicate the year of your birth without inserting multiple candles on the surface. Making the number cake requires a little more finesse, but once you master it, you'll never want to stop.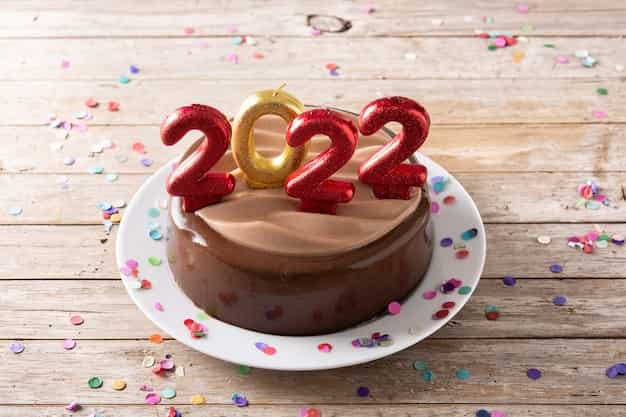 The best part about it is that, after you have the base cake ready to go, you can add any toppers and decorations you choose.
Black Forest Cake
You've never tried black forest cake if the mere thought of it doesn't make you sigh with pleasure.
The components for the cake layers are quite common: eggs, sugar, flour, butter, vanilla extract, and chocolate powder. Making two of them and having them prepared takes hardly any time. You'll need pitted cherries, cherry liqueur, and water for the cherry filling.
Rich dark chocolate, additional cherry liqueur, thick whipping cream, and powdered sugar make up the icing. This Birthday cake is gorgeous, more like a piece of art than a piece of cake, and the subtle bitterness of the dark chocolate shavings perfectly balances the sweetness of the frosting and the tanginess of the cherry filling.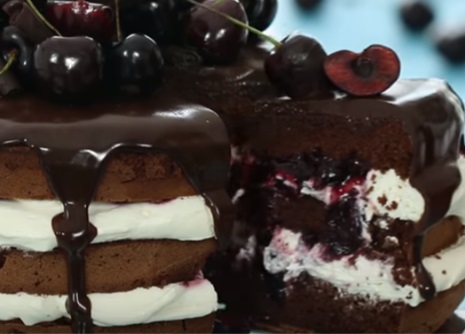 Chocolate Drip Cake
The chocolate drip cake is a beautiful, elegant birthday cake that can be baked in less time and yet looks professional. Melted chocolate chips and heavy whipping cream are combined after the cakes are baked and iced, and the mixture is then squeezed around the edge of the cake to create a drip effect. After that, you may either use the remaining frosting to frost the cake's top or leave it unfrosted.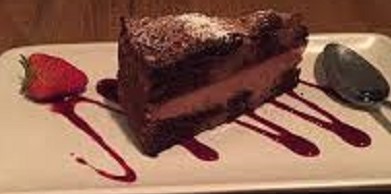 Coconut Cakes
Coconut cakes, as the name speaks volumes about the abundant usage of coconut. They are primarily found in white color because of the coconut milk. Shredded coconut sprinkles over the cake surface to cover the frosting. They are very simple to bake with very limited and easy-to-access ingredients.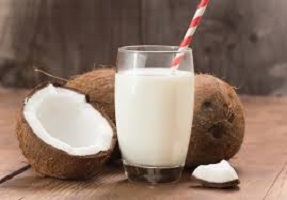 M&M And KitKat Birthday Cakes
M & M and KitKat cakes look like something you'd spend a fortune on at a high-end bakery, but it's shockingly easy to prepare and only requires four ingredients. It is one of the easiest cakes you can dish out if you have a quick request for a birthday cake with a name; the customization is easy and quick as you don't have to run all around to check and collect the ingredients. 
Simply use any cake mix to create two round cakes, stack them, then generously top them with chocolate frosting. Last but not least, decorate the outside of the cake with your broken Kit Kat bars and colorful M&Ms. Tie a ribbon around the bars for aesthetic purposes and to keep them in place.
They are one the trendiest yet thoughtful birthday cakes. A yummy Kit Kat cake amplifies any and every celebration.
Birthday Cake Popsicles
Speaking of not baking "one giant cake," there are a ton of different birthday party activities that don't include cakes.
For your next birthday party, making single-serving sweets like sprinkle-covered cake pops is a great idea. They are thoughtful yet creative birthday cake ideas. Although they are smaller and far more beneficial if you're attempting to monitor your weight and portion sizes, they nonetheless taste just like conventional birthday cakes. Cake popsicles can be baked in different flavors.
Birthday Cupcakes
These are fluffy, moist, and delicious, and you can customize the decoration in accordance with your taste and preference. They can be easily baked in different mouthful flavors. They can be a perfect substitute for birthday cakes. They not only add colors to the tables but also makes your taste buds salivate. Cupcakes are a huge attraction at the get-together and parties too. Due to their small size and cute look, they are everyone's favorite from- elderly people to kids.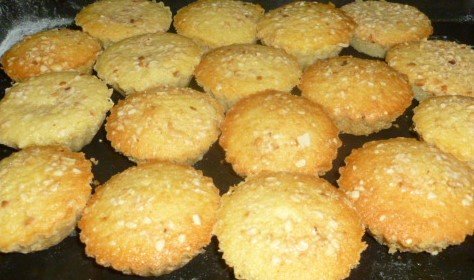 Truffle Cakes
Due to their lightness and dark chocolate richness, which is the attraction for every chocolate fan, truffle cakes are constantly in demand. They are without a doubt the first pick for birthday cakes. Our body produces happy hormones in response to the richness of dark chocolate and its sweet, alluring aroma, which also helps you to salivate. Truffle cakes have always been in demand as birthday cakes for their soft and luscious taste.
Red Velvet Cakes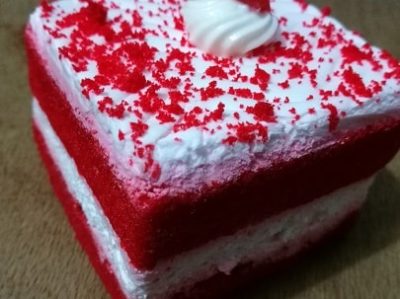 Due to its classic and dazzling color as well as its moderate chocolate flavor, red velvet cake is a fantastic option for any birthday celebration. It has a highly attractive ruby hue. It's tough to look away from a well-made red velvet cake. Simply by its presentation, it elevates the event effortlessly. A Red Velvet cake is a perfect alternative for people who like the chocolaty sweetness of a chocolate cake with a dash of tangy flavor.
Hope you will get birthday cake ideas from this list. Choose your desired one from the list. Make your friends or family's birthday special with a delicious cake.