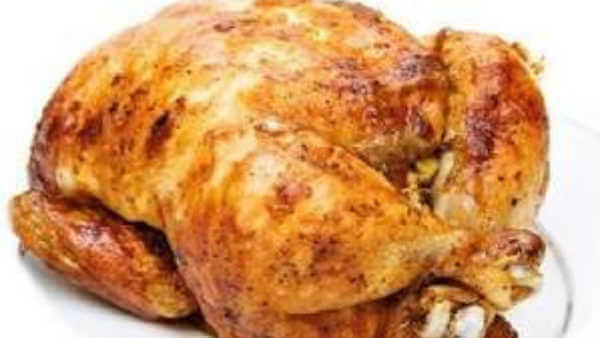 Last Updated on December 14, 2022 by Sultana Parvin
I have to make the whole chicken for my son's every birthday. He wants the whole chicken for dinner as his birthday gift. Sometimes I make a grilled whole chicken in charcoal and sometimes I make whole grilled chicken in an oven. The taste of both grilled chicken are same just the smell is different. You will get a smoky smell in grilled whole chicken charcoal. That smell is really very good. So if you have enough time for your special guest and occasion you can prepare the whole chicken at home.
Whole Grilled chicken is liked by almost everyone. The reason of grilled whole chicken so much popularity for its smell and oven roasted taste. Its preparation and cooking process is so easy that anyone having an electric oven or charcoal can do it. Since chicken is available almost everywhere and there is a need to add some few ingredients. Just these few spices are good enough to make grilled whole chicken charcoal at home. Let's try!
| | |
| --- | --- |
| Preparation time | 8 hours |
| Cooking time | 1 hour |
| Total time | 9 hours |
| Servings | 6-8 |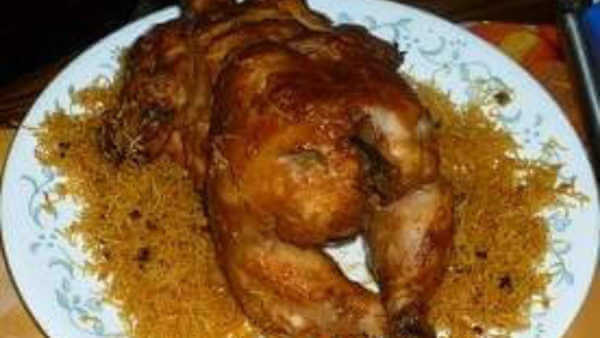 Ingredients for grilled whole chicken charcoal
1 whole chicken
½ cup tomato sauce
2 teaspoon soya sauce
2 tablespoon chili sauce
1 tablespoon oil
1 teaspoon salt
1 tablespoon ginger paste
1 tablespoon garlic paste
1 teaspoon chili powder
1 teaspoon hot spice powder
2 tablespoon yogurt
1 tablespoon lemon juice
How to grill a whole Chicken?
Step 1
Don't remove the skin. Wash the whole chicken very well. Put a few Scratches in the whole chicken with a sharp knife or a fork.
Step 2
Take a bowl and put yogurt, lemon juice, spice powder, chili powder, tomato sauce, ginger paste, garlic paste, soya sauce, chili sauce, and salt. Mix all ingredients very well and apply the mixture over the chicken. Put some mixture inside the chicken.
Step 3
Marinated the chicken for minimum 4-6 hours. Tie the chicken legs, body, wings with a ribbon or thread. So that the legs and wings can't open.
Step 4
Preheat electric oven at 350ºF for 10 minutes. Put the chicken in the grill rack and grill for 1 hr. Put some drops of mix spices in between (twice).
After 1 hour or when color of chicken is brown, take out the chicken from the oven and release from the grill rack.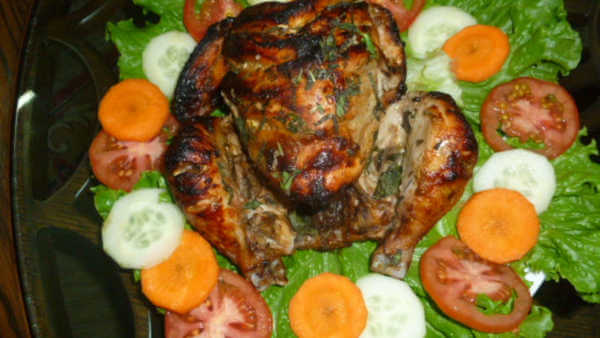 Here is your whole chicken recipe for dinner.
If you have charcoal burner apply same process and grill the chicken in your charcoal. Grilled whole chicken charcoal is ready for your party.
I love to cook and like to share my delicious food recipes with my family and friends.
If you like my whole chicken recipe for dinner please share the recipe with your family and friends.
*Happy cooking*