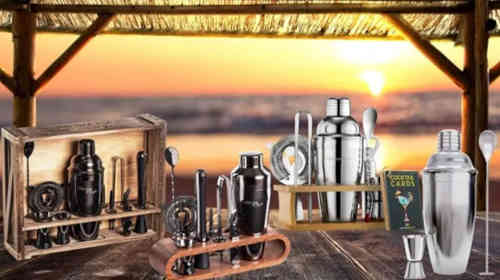 Last Updated on September 2, 2021 by Sultana Parvin
Cocktails are an amazing way to light up your party. With the New Year fever still running high, there is no way you should slow down. Carry on with the high spirits with a mix of the best spirits to spice up your year. With the help of the best cocktail shaker some amazing, unique, and delicious Cocktail Recipes, you can just simply soothe yourself.
But on the other hand, with an expert hand behind the bar, you can bring life to the party. So, before you head on to have a gala time with your friends and family, you should have a clear idea of how you are going to make it happen. It is also very essential to have a good plan in hand before you start.
Thus, here are some tips you can follow for your perfect party:
How to Make Your Events Fun And Happening?
The key to a good party is planning it efficiently. You should be prepared with a menu for your party. This menu would help you to have a good of the amount of liquor and other ingredients you would require. Always stay stocked up sufficiently.
Be ready with all the other ingredients, layout all the glasses, and be handy with everything. Being prepared helps you make the mixing quick and efficient.
Have lots and lots of ice ready and use flavored spirits that are colored to make your drinks look more appealing. The idea is to make a good looking, delicious, and appealing drink which can make you hit at the party.
What is the most popular cocktail recipes?
The Internet is filled with some amazing Cocktail Recipes that help you make the perfect drink. With the help of these recipes, you should be able to master the art of mixology. Some of them are:
Margarita
The most common cocktail of all, Margarita, is a lovely blend of lime, sugar, and tequila. This is one of the most classic cocktails of all time.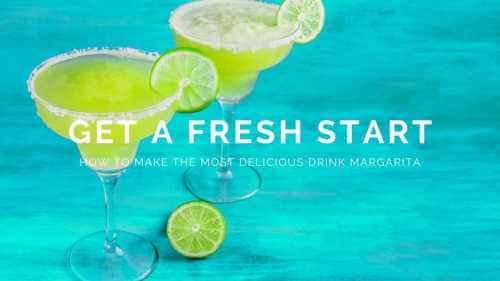 Mojito
A classic drink, Mojito is made with white rum with lime and a hint of mint added to it. It is the perfect dream for summers.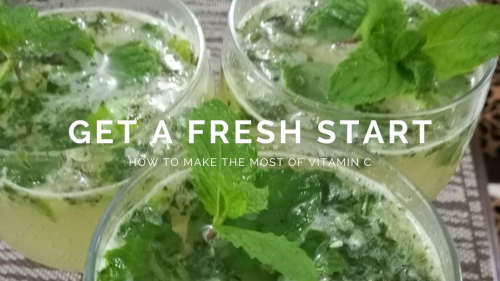 Cosmopolitan
This drink is very popular among the ladies. All it takes to prepare this drink is some cranberry juice, vodka, and lime. It can be a perfect drink if you are into an amusing fruity cocktail.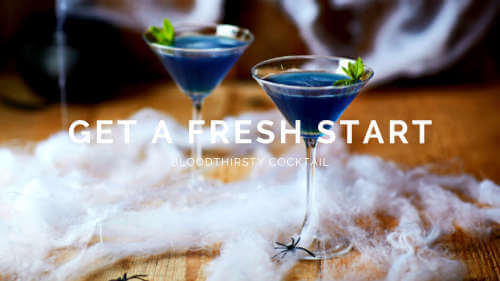 What is a classy cocktail to order?
The most amazing part about cocktails is, you can never stop experimenting. You can always mix different ingredients and create a mind-blowing fusion. Some interesting and uncommon cocktail recipes that you most definitely should try are as follows:
Fly Me To The Moon: Popularly named Frank Sinatra's forever classic; this drink is a massive hit among cocktail enthusiasts. This drink offers a perfect balance between the bitter notes and the fruitiness. With some Violet liqueur, Japanese Pearl liqueur, apple juice, salt, and flavor smoked, you can make yourself fly to the moon.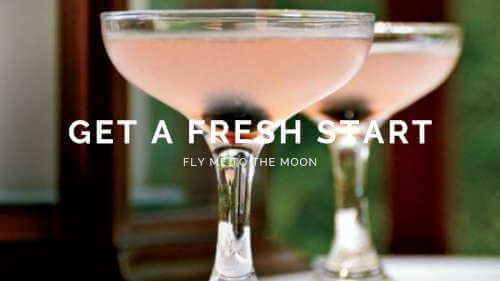 Bloodthirsty Cocktail: This cocktail has a classic fruit punch to it, along with some good alcohol in it. With strawberry liqueur, cranberry juice, white rum sprite, and blue curacao, you can quench your thirst.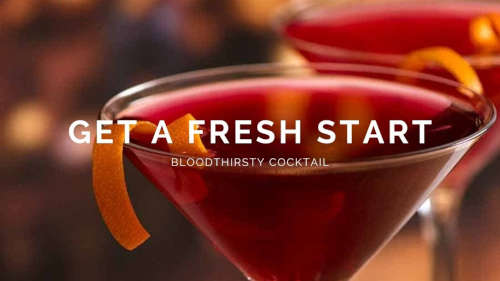 Blue Beauty: As the name suggests, this drink is beautiful indeed. With gin added to the drink along with fruit juice, this is a very refreshing cocktail by all means. 
We need a juicer or blender for making any smoothie or juice or drink. Read the review before buying a juicer or blender and make different cocktail recipes for your family and friends.