Why are we going to a restaurant? The most common answer is to have delicious food. Sometimes we do not have enough time to make food. If you have some useful kitchen gadgets or common kitchen appliances, you can make quick and easy meals. In this article, you will know how delicious food to make at home.
Last week suddenly some guest came to my home. I just came from the market and bought a barramundi fish, chicken, and vegetables. I offered dinner to my guest. I know I have some smart useful kitchen gadgets which will help me to prepare delicious food quickly. My common kitchen appliance will help to make easy, tasty food at home.
What is the best food to cook at home?
I thought of some delicious food ideas for them. Those are the tastiest food to make.
Spicy Lemonade
Whole barramundi
Instant Pot Chicken And Rice
Chocolate cake
I decided that these four delicious and healthiest recipes will make for dinner to my guest.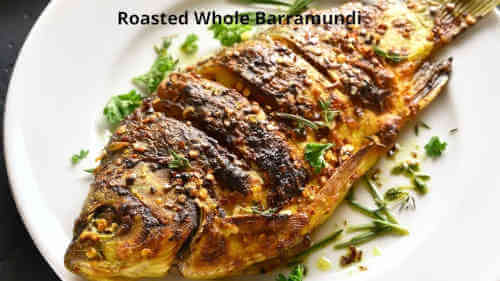 Roasted Barramundi
If anyone asks me, what is the number 1 healthiest food in the world? My answer is "Roasted Barramundi." I used to prepare this in the Oven, one of the essential kitchen appliances of my kitchen. An electric oven is a handy kitchen gadget. You can make a cake, chicken, fish, everything with these appliances. So if you want to make delicious food, you need an oven.
| | |
| --- | --- |
| Preparation Time | 5 Minutes |
| Cooking Time | 45 Minutes |
| Total Time | 50 Minutes |
| Servings | 6 |
Ingredients
1 kg barramundi
1 tablespoon lemon juice
1 teaspoon black pepper powder
 1 tablespoon Thai red curry paste
½ teaspoon salt
1 tablespoon oil
Thai Lemon Sauce Ingredients
¼ cup lemon juice
½ cup chicken stock
1 tablespoon garlic slice
1 tablespoon red chili slice
½ teaspoon white pepper powder
1 tablespoon fish sauce
1 teaspoon Thai red chili paste
1 teaspoon lemon rind
¼ cup spring onion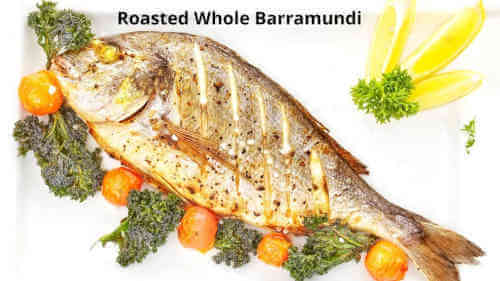 How to make Fish Sauce
Step 1
Take a bowl and put lemon juice, chicken stock, garlic slice, red chili slice, white pepper powder, fish sauce, Thai red chili paste, lemon rind, and spring onion. Mix all ingredients gently.
Step 2
Heat a pan over a low beam. Put all ingredients and bring to boil. Cook until the sauce is thickened.
How to cook Barramundi
Step 1
Wash and clean the fish very well, then wipe with kitchen towel. Score profoundly and frequently with a sharp knife.
Step 2
Mix all ingredients and apply the ingredients into the fish.
Note: For better result marinated the fish in rest for two hours.
Step 3
Preheat the oven at 200°c for 10 minutes. Take  foil paper and brush oil.
Step 4
Layout the fish on top of  the aluminum foil paper and brush oil over the fish. Bake the fish at 180°c for 45 minutes.
Note: Turn over the fish after 20 minutes. Before turning off the oven check with a fork.
Step 5
Take out fish from the oven and spread the sauce over the fish.
Delicious food recipe 'Whole Barramundi' is ready for my surprised guest.
Delicious food to Make at Home: Spicy Lemonade
I had to make spicy lemonade frequently for my kids. They love the drinks and I tried to make drinks at home. My favorite gadget is 'Nutri Ninja Blender'. I cannot think to make this without a blender. It makes my work easy.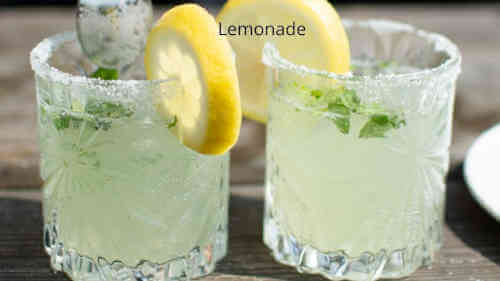 | | |
| --- | --- |
| Preparation Time | 5 Minutes |
| Cooking Time | 15 Minutes |
| Total Time | 15 Minutes |
| Servings | 6 |
Ingredients for Masala Lemonade
4 pieces lemon
sugar as per taste
1 teaspoon bit salt
2 teaspoon fried cumin seed powder
1 teaspoon black pepper powder
1000 ml soda water
2 teaspoon salt
water as per requirement
How to Make Spicy Lemonade
Step 1
Mix lemon juice, sugar, a bit of salt, fried cumin powder, black pepper powder, and water very well. Add cold soda water to the mixer. Spicy lemonade is ready.
Step 2
Spread lemon juice along the rim of the serving glass. Sprinkle salt in a saucer and put the glass upside down, and lightly pressure the glass. The salt will stick in the glass. It is call rimming. Serve the cold spicy lemonade in the glass.
Instant Pot Chicken and Rice
This is one of the 10 best food to eat. The food is most delicious and healthy. Instant pot makes your life amazingly easy. I love to try new recipes and last week I made this Instant pot recipe from the internet and really loved that. This is a combination recipe, you can call it a 'two in one recipe'. Let's see how delicious food to make at home with the magic appliances.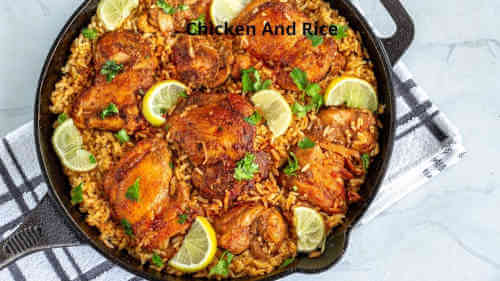 | | |
| --- | --- |
| Preparation Time | 20 Minutes |
| Cooking Time | 30 Minutes |
| Total Time | 50 Minutes |
| Servings | 6 |
Ingredients for Chicken and Rice
2 tablespoon olive oil
1 teaspoon Italian seasoning
1 red bell pepper, chopped
6 cloves garlic, minced
4 tablespoon fresh parsley, chopped
2 cups basmati rice
2 lb boneless chicken
4 carrots, diced
4 ribs celery, diced
2 cups frozen peas
4 cups chicken stock
2 medium onion, sliced
1 teaspoon kosher salt
1 teaspoon black pepper
2 tablespoon butter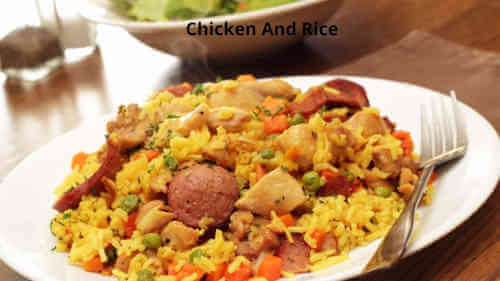 The process is here: Instant pot recipes
Note: I just double the ingredients.
Chocolate Cake
Which food is most delicious? I know the answer. The answer is 'Chocolate cake' right? I have another beautiful kitchen gadget: Air Fryer. Today I will also use my Air Fryer for making a Chocolate cake. I prepared chocolate cake in the air fryer and it was a soft and juicy cake.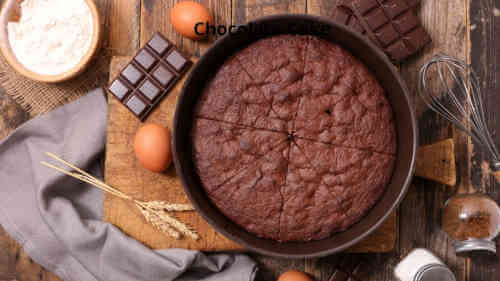 | | |
| --- | --- |
| Preparation Time | 20 Minutes |
| Cooking Time | 40 Minutes |
| Total Time | 60 Minutes |
| Servings | 6 |
Ingredient for Best Chocolate Cake
200gm butter
200gm sugar
200gm egg
100gm all-purpose flour
50gm cornflour
50gm cocoa powder
1 tablespoon powder milk
1 teaspoon baking powder
½ cup milk
5-6 drops vanilla extract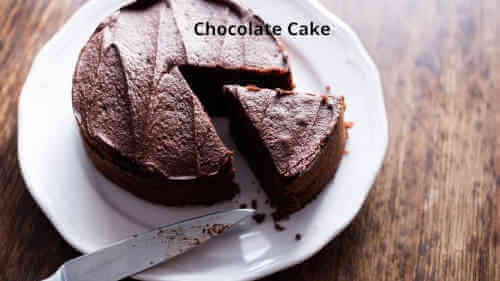 How to Make a Cake in Air Fryer
Step 1
Strain all-purpose flour, cocoa powder, corn flour, baking powder, and milk powder with a strainer. Keep it aside. Preheat the air fryer for 5 minutes.
Step 2
Take a deep bowl. Put butter and sugar. Beat with long handle spoon. Beat until the sugar is mixed properly with butter.
Step 3
Add egg one by one and beat gently. Add vanilla extract to the egg-butter mixture.
Step 4
Now it is time to add flour mixture. Add  the flour mixture gradually to the egg mixture. Add milk slowly to the batter.
Step 5
Pour the batter into a greased baking pan. Cover with aluminum foil paper and make some holes.
Note: The batter will fill up ¾ of the cake tin.
Step 6
Place the baking pan in the basket. Bake the cake at 160°c for 30 minutes. After 30 minutes uncover the foil. Bake another 10 minutes. Check with the stick. Insert the stick if it comes out clean then the cake is done. Let it cool.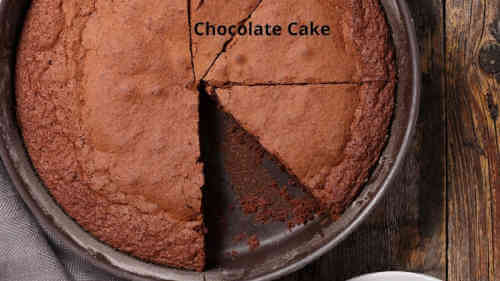 The delicious Chocolate Cake is Ready for my guests.
I feel blessed that these useful kitchen gadgets helped me to prepare delicious food recipes within one hour. Delicious food to make at home is not a tough job if you have the right appliances.