We all have been at that point where we wanted to get rid of that extra annoying fat and get into shape. For most of us, this feels like a distant dream because of the fast-food & don't pay attention to healthy guilt-free snacks. We remain in the guilt of not taking adequate care of our body, and the dream of having a fit lifestyle remains distant. Even if we are not exercising properly, a healthy diet can be enough to offset the adverse impacts of our hectic lifestyle.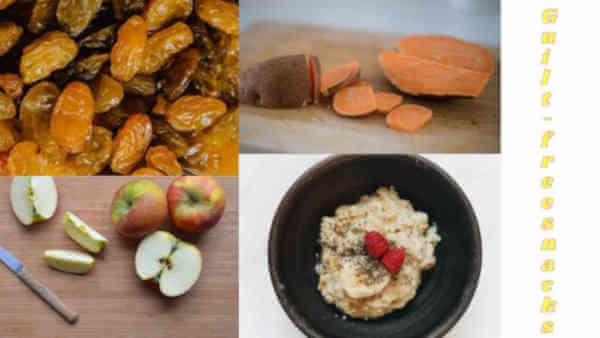 As we are advancing into the modern era, our life is also becoming more hectic and revolves primarily around our work. This has resulted in less time to take care of ourselves through proper diet and exercise and depending more upon easy-to-cook fried fast foods and virtually no time to exercise. In this article, we are going to introduce you to several guilt-free snacks which are full of good nutrients like proteins, carbohydrates, and very little fats.
Below you can find the 7 best guilt-free snacks which are perfect for your low-calorie intake and helps you to maintain a balanced diet.
Since the whole information is all about good health, you should also consider Best Chimney For Kitchen in India that gives your irritation-free, smoke-free & peaceful environment while cooking.
7 Best Guilt-free Snacks For Refreshment
1. Roasted Lentils Or Sprouts
If you are looking for a quick snack that can help you in losing weight while keeping your hunger satisfied, then a bowl of roasted lentils or sprouts is the perfect snack for you. They are high in fiber which aids in your digestion, complex carbohydrates which give you instant energy, and low in fats and calories.
Eating a bowl of roasted lentils or sprouts immediately satisfies your hunger needs and on top of that, it is delicious too. You can also mix them with freshly cut vegetables to add more flavor.
2. 45 To 50 Raisins
Raisins are the perfect snack for you if you don't have time to properly sit and eat your meal. They also don't require any preparation; you can have them right out of the box. Raisins are high in fiber which helps in your digestion. Eating a handful of raisins has proved to help in speedy digestion.
They are also a powerhouse of energy and keep you going when you feel lethargic or tired. They don't fill your stomach instantly, rather slowly, and keeps your hunger away for a long time.
3. 1/2 Cup Of Oatmeal
Oatmeal has been a staple diet in India for generations and it is rightly so for it is very healthy and chases away your hunger in an instant. Oatmeal is fiber-rich whole grains that are easy to cook and digest. They don't contain any saturated fats and are high in energy.
If you are looking for a snack that can replace your meal, then having a bowl of oatmeal could be perfect for you. You can add veggies like beans, cucumbers, onions, etc. to the dish for enhanced taste.
4. Sweet Potato & Cinnamon Yoghurt
Potato is one of the main ingredients in diets across the globe, no matter the country or culture. Sweet baked potato topped with cinnamon yogurt is the perfect snack for those who wish to have a healthy meal while not sacrificing the taste. Potatoes are rich in Vitamins like A, C, and E. they also contain potassium and beta-carotene which are essential for your health. Potato improves your skin, digestion, and overall immune system.
Cinnamon yogurt is also good for your health as it contains twice the amount of protein as the normal ones. So, enjoy your protein-rich snack while not feeling guilty about your health.
5. Guilt-free Snacks Frozen Fruit Kebabs
Fruits are what we imagine when we think of a healthy snack so obviously, they have to be on our list and they are rightly so. Eating a single fruit is good but mixing 3 or more fruits can quench your taste buds while giving you all of the major nutrients you need for a healthy diet.
This preparation includes chopping the fruits into cubes of similar sizes and then inserting a wooden stick between them. Now put the fruits into the freezer for about half an hour. After you take them out, you can eat them directly, or if you want you can put some chocolate syrup or icing sugar over them for enhanced taste. We recommend this to every person to at least try this once.
6. Apple Slices With Peanut Butter
If you don't have time for preparations you can try this one out. Apples are rich in Vitamin C and anti-oxidants. They are also high in fiber and aids in keeping a check on your blood sugar levels. Peanut butter is a delicious snack that most of us like to eat and it is also healthy as it contains fiber, vitamins, and phytochemicals which are proven to be good for our overall health.
They are easy snacks as they don't need any preparations and as they both are solid, you can have them practically anywhere – your desk, bed, or even on the move.
7. Hummus With Small Pita Bread
Hummus is not a food in itself but a side sauce or dip but given its viscosity and taste, it can be consumed as a quick snack. It is made up of mashed chickpeas which are topped with lemon, garlic, and tahini. Every region has its own recipe for making it and you can experiment with it too. It is very healthy for your body and delicious too.
You can consume it with pita bread which is high in fiber and carbohydrates. They both make a tasty guilt-free snack for when you need some unique yet satisfying taste. You can also top up your hummus with olives, green vegetables to add extra zing to your dish.
Conclusion
There are lots of options which are guilt-free healthy snacks and in today's world, you can get them from any corner of the world. You just have to discover which dish works best for you and your lifestyle. We also recommend incorporating light exercise in addition to these delicious snacks into your life.